Fujifilm X-E3 Selling Better than Any Other X-E Line Camera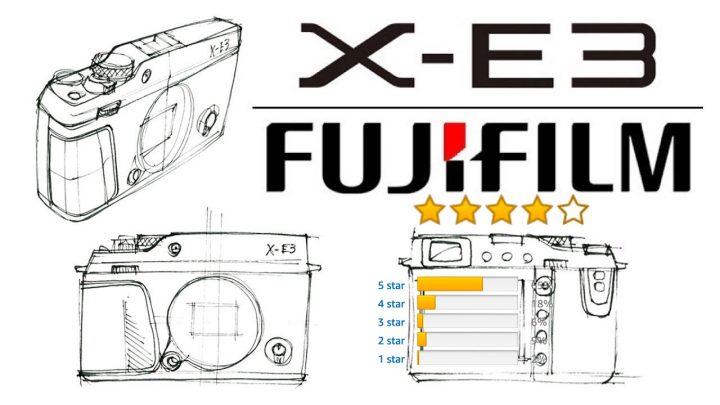 I am a Fujifilm dinosaur, and as such, I have good memory of the Fuji past.
So for those of you, who didn't read FujiRumors over the past 8 years, or joined the Fuji X system just recently, you must know that the Fujifilm X-E line faced complicated times.
September, 2012 – Launch of Fujifilm X-E1
The Fujifilm X-E1 is announced.
Problem:
The Fujifilm X system is still a complete underdog and unknown to most. Hardly lenses available. FujiRumors is already a hardcore Fuji X fan at that time, but I was pretty alone in my enthusiasm.
October, 2013 – Launch of Fujifilm X-E2
Fujifilm refreshes the X-E line, and releases the Fujifilm X-E2.
Problem:
Just 4 months later, Fujifilm launched the Fujifilm X-T1, a weather sealed camera with extra-large EVF. If the X-E2 had a little chance to sell good, then this chance was killed by the Fujifilm X-T1.
September 2016  – Launch of Fujifilm X-E2S
Same specs of X-E2, but superior firmware.
Problem:
Fujifilm X-E2 gets same features via massive firmware update. Fujfilm X-E2S flops, killed by Kaizen
Considering the rather small sale numbers, at some point Fujifilm considered to kill the entire line.
Shocked by those rumors, I published a love letter to the unborn Fujifilm X-E3.
When FujiRumors started spreading the news, Fujifilm might kill off the X-E line, the response of FR readers was massive.
The Fujifilm X-E line got so much love in the comments, that half a year after our X-E3 love letter (and your massive pressure to Fujifilm), Fuji Guy Billy publicly says that "Fujifilm is aware for the high request for Fujifilm X-E3"
September 2017 – Launch of Fujifilm X-E3
The Fujifilm X-E3 finally sees the light of the day, and of course FujiRumors buys it :).
I asked sources, how sales for the Fujifilm X-E3 are, and they told me it sold better than any of its predecessors!
This is great news, since it gives hope Fujifilm will be motivated to continue X-E line, which, I know, is loved by many FR-readers.
Whatever comes one day, may it be a Fujifilm X-E4 or Fujifilm X-E5 or even a Fujifilm X-E3s, I look forward to it.
Fujifilm X-E3: BHphoto, Adorama, AmazonUS, FocusCamera
Follow FujiRumors on Facebook, Flipboard, RSS-feed, Twitter, Youtube and Instagram
X-E Community