Fujifilm Patent Shows Compact Camera with Dual Rear Command Dials for Digital Dials Control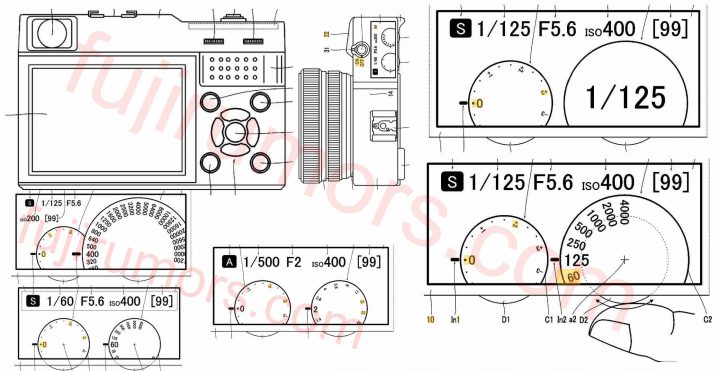 I stumbled on a Fujifilm patent, that shows a compact camera with dual rear dials that operate synchronized to a top LCD panel.
This reminds us at the Fujifilm GFX100 fake dials, with the difference that this time we have 2 rear command dials that can be assigned to operate different camera functions, which then will be displayed in form of fake dials on the top LCD screen.
It looks like Fujifilm is continuing to develop a hybrid analog/digital solution, in an attempt to melt the best of both worlds into one user interface.
In this case, virtual dials could allow for a smaller camera design. Who knows, maybe something for a Fujifilm X80, if something like that will ever hit the market.
Follow FujiRumors on Facebook, Flipboard, RSS-feed, Twitter, Youtube and Instagram
The Amazon Prime Day Deals start in a few hours.

If you have no Prime account, you can sign up for a 30 days free Prime Trial here.
Good luck in finding your deal at AmazonUS.
Prime deals also at AmazonCA, AmazonDE, AmazonUK, AmazonITA, AmazonFRA, AmazonESP.