Fujifilm sets its Highest Record with 24 Products Winning the Internationally Prestigious Red Dot Design Award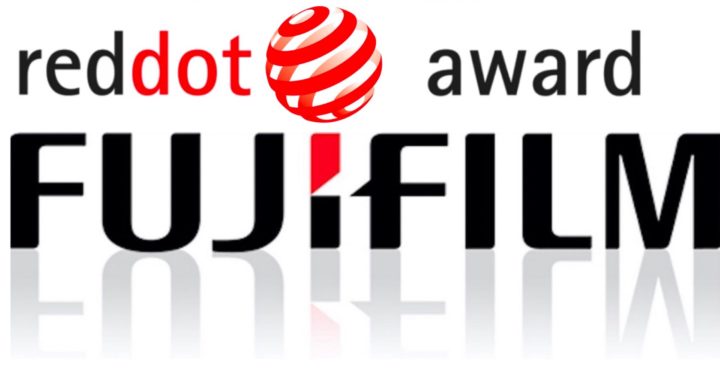 Fujifilm sets its highest record with 24 products winning the internationally prestigious Red Dot Design Award
Portable X-ray unit "CALNEO Xair"
Portable zoom lens for broadcasting FUJINON UA46x9.5BERD
Portable zoom lens for broadcasting FUJINON LA16x8
Focus demand FUJINON EPD-41A-D01
Surveillance camera FUJIFILM SX800
X-ray diagnostic imaging system FUJIFILM DR CALNEO Dual
LED Endoscopy system "EP-6000 / EG-6400N"
Duodenoscope "ED-580T"
Inkjet Digital Press "Jet Press 750S"
Ultra-short throw projector and portable X-ray unit wins the highest ranked "Best of the Best Award"
In recognition of beautiful appearance and design to achieve outstanding functionality and performance in products of various business fields
Press Release – March 27, 2019
FUJIFILM Corporation (President: Kenji Sukeno) is proud to announce that its products in various business fields, including the instax Series of instant cameras, X Series of mirrorless digital cameras and endoscopy systems, have been awarded the "Red Dot Design Award: Product Design 2019", a product design award program organized by Design Zentrum Nordrhein Westfalen based in Essen, Germany. In particular, the ultra-short throw projector "FUJIFILM Projector Z5000" and the portable X-ray unit "CALNEO Xair" have been awarded the program's highest ranked "Best of the Best Award". This time, Fujifilm sets its highest record with 24 products winning the award in recognition of not only for their beautiful appearances but also for their design to achieve outstanding functionality and performance.
The Red Dot Design Award is an international design award launched in 1955. The award is extended to products with excellence in design innovation, functionality, ergonomics, ecological compatibility and durability. It is one of the world's three most prestigious design awards, alongside Germany's "iF design award" and the United States' "the International Design Excellence Awards (IDEA)". This time, there were around 5,500 entries from around the world to be judged by internationally-renowned design experts.
In developing all of its products and services, Fujifilm not only pursues product functionality and performance, but also engages in design development that leverages its superior functionality and performance. In recognition of this effort, its major products in various business fields has been awarded "Red Dot Design Award 2019" as well as "iF Design Award 2019" this year. Fujifilm is working to realize the product design which creates new product value.

1) Ultra-short throw projector "FUJIFILM PROJECTOR Z5000" [Best of the Best Award]
"FUJIFILM PROJECTOR Z5000" is an ultra-short throw projector equipped with the world's first* "folded two-axial rotatable lens" to enable omnidirectional image projection without having to move the main projector unit. It is perfect for projecting digital signage onto large screens or making design projection at art galleries / museums. It can project images on a 100-inch screen from the close-up distance of just 75cm. The class-leading** Lens Shift function of up to 82% vertically and 35% horizontally makes it easy to set it up in places where a conventional projector could not be placed due to space constraints, and throw powerful images in directions that other projectors cannot handle. The options of both vertical and horizontal positioning allow users to choose how it should be installed according to each environment. The projector comes in a compact body measuring just 108mm thick, the thinnest in its class**. Its design approach allows the lens and the main projector unit to fold into a box shape for added portability. It has beautifully rounded corners for a stylish appearance, achieved in Fujifilm's pursuit for design sophistication.
* According to Fujifilm as of March 27, 2019
** According to Fujifilm as of March 27, 2019, among high-lumen projectors of 5000lm or above

2) Portable X-ray unit "CALNEO Xair" [Best of the Best Award]
"CALNEO Xair" is Fujifilm's first portable X-ray unit that can be carried to any point of use with ease. The use of compact and lightweight X-ray tube and battery has successfully reduced its total weight to just 3.5kg for exceptional portability and operability. It allows users to take and check X-ray images easily in places with limited space, such as home health care situations. It can capture high-quality images despite the use of low-dose radiation when combined with a high-sensitivity cassette-size DR unit such as the X-ray diagnostic imaging system "FUJIFILM CALNEO Smart," which is equipped with Fujifilm's proprietary ISS method*** and noise-reduction circuit*4.
"CALNEO Xair" can reduce physical strain of doctors and medical staffs who need to carry and set up X-ray equipment for home health care, while also contributing to reducing patients' radiation dosage.
*** The ISS (Irradiation Side Sampling) is a method in which the sensor (TFT panel) is positioned on the irradiation side. Compared to the conventional FPD (Flat Panel Detector) method, the ISS method can convert X-ray energy into optical signals with minimal attenuation, which enable higher efficiency in X-ray energy conversion.
*4 Electrical circuit that has enhanced capability in sensing X-ray information while reducing noise in X-ray images

3) Hybrid instant camera "instax SQAURE SQ20"

4) instant camera "instax SQAURE SQ6"

5) Accessory for instax SQAUARE "instax SQUARE film Paperbox"


7) Medium-format mirrorless digital camera "FUJIFILM GFX 50R"

8) Mirrorless digital camera "FUJIFILM X-H1"

9) Mirrorless digital camera "FUJIFILM X-T3"

10) Mirrorless digital camera "FUJIFILM X-T100"

11) Premium compact digital camera "FUJIFILM XF10"

12) Interchangeable lens for medium-format mirrorless digital camera GFX Series
"FUJINON GF250mmF4 R LM OIS WR"

13) Interchangeable lens for digital camera X Series "FUJINON XF200mmF2 R LM OIS WR"

14) Interchangeable lens for digital camera X Series "FUJINON XF8-16mmF2.8 R LM WR"

15) Interchangeable lens for digital camera X Series "FUJINON XF80mmF2.8 R LM OIS WR Macro"

16) Electronic view finder tilt adaptor "EVF-TL1" for medium-format mirrorless digital camera "FUJIFILM GFX 50S"

17) Portable zoom lens for broadcasting "FUJINON UA46x9.5BERD"

18) Portable zoom lens for broadcasting "FUJINON LA16x8"

19) Focus demand "FUJINON EPD-41A-D01" (Accessory for portable zoom lens for broadcasting)

20) Surveillance camera "FUJIFILM SX800"

21) X-ray diagnostic imaging system "FUJIFILM DR CALNEO Dual"

22) LED Endoscopy system "EP-6000 / EG-6400N"

23) Duodenoscope "ED-580T"

24) Inkjet Digital Press "Jet Press 750S"

via fujifilm