Fujifilm BAYER vs X-TRANS Blind Test: 88% of Preferences Go To…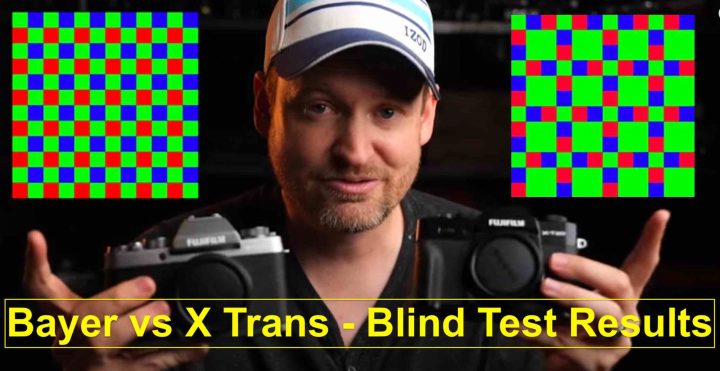 Almost 2 years ago, I wrote a comprehensive article comparing the virtues of Bayer vs X-Trans sensor, giving you reasons why Fujifilm should stick with X-Trans, and on the other hand telling you also why for other reasons Fujifilm should leave X-Trans for its APS-C sensors.
Attention: it's a long article. So do not click this link, if you don't like it when my articles are too long.
I stand by everything I said back then.
Of course the debate is not ending. Hence, Andrew did what probably is the best thing to do, to evaluate which sensor is better: a blind test.
200+ people commented on his video, and since people do not like long articles, I will leave it to you to read them all, take paper and pen, and note all the results.
Nah… you know what?
I'll do it for you. I love it when I simplify your life and save you some time.
So, I've checked out all the comments, and marked the results on a paper.
There were some (not many) cases, where people didn't have a clear preference and said that both are very good.
In most cases, people had a rather clear preference.
Sometimes people got more or less equal results between 2 cameras, in which case I gave a point to each camera.
The cameras tested are:
And here are the results people shared in the comments:
X-T100 – 7% preferences
X-A5     – 5% preferences
X-T3     – 43,5% preferences
X-T20  – 44,5% preferences
If we talk X-Trans vs Bayer:
X-Trans: 88%
Bayer:     12%
And what did people say, why they preferred X-Trans more?
less noise
quality of noise is better
better colors
better microcontrast
looks more natural
more dynamic range
Now go ahead, check out Andrew's video below, and make the test by yourself. And if you want, here are some articles, that might interest you:
read here – High ISO Sony A7II Vs. Fuji X-Pro2: "Even at ISO 25,600 difference less than half stop. X-Pro2 better color fidelity. Well done, Fuji!"
read here – Fujifilm X-Trans Vs. Bayer: Pros and Cons of Going Bayer or Sticking with X-Trans Sensor
read here – DPR says that 16MP X-Trans Sensor has an effective resolution that "is not much lower than 24MP Bayer"
Join FujiRumors on Patreon, Facebook, Instagram, RSS-feed, Youtube, Flipboard and Twitter