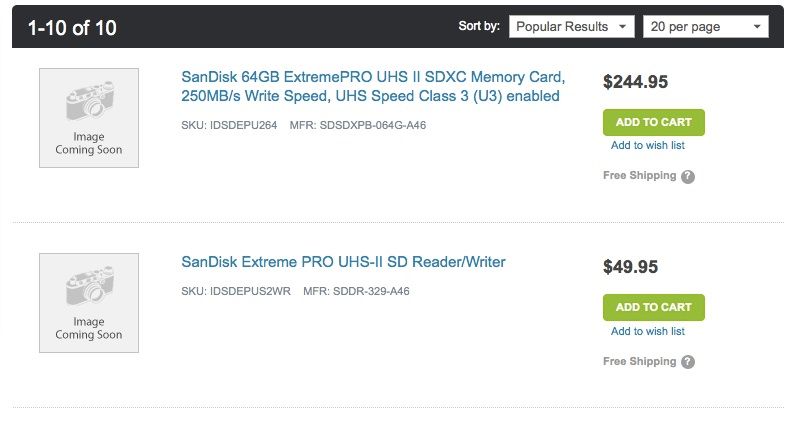 As the anonymous FR-reader told me, "it was only a matter of time…".
And so here they are, the super-fast UHS-II cards of San Disk. Announced a couple of days ago, and now available at Adorama here (64GB UHS-II Class 3). 280 MB/s readspeed and 250 MB/s write speed… get the best out of your X-T1.
It's listed, but not available for pre-order until now, also at BHphoto here.
There are just two cameras until now that support these ultra-fast SD-cards, the X-T1 and the GH4.
X-T1
X-T1 body only ($1,299): USA: AmazonUS / BHphoto / Adorama / Pictureline / EU: wexDE / wexUK / PCHstore /
X-T1 with 18-55 ($1,699): USA: AmazonUS / BHphoto / Adorama / Pictureline / EU: wexDE / wexUK / PCHstore /
X-T1 Vertical Battery Grip ($ 249,99): USA: AmazonUS / BHphoto / EU: wexDE / wexUK /
X-T1 Hand Grip ($129.95): USA: AmazonUS / Bhphoto / EU: wexUk / wexDE
X-T1 ratings at some popular review sites