Capture One 12.1.4 released with Support for Fujifilm X-Pro3, X-A7 and New Built-in 'Wedding' Workspace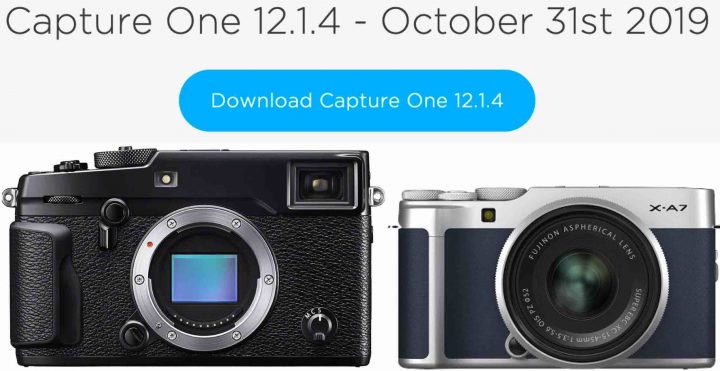 Capture One Pro 12.1.4 has been released with support for Fujifilm X-Pro3, Fujifilm X-A7, several bug fixes as well as a new built-in wedding workspace.
Also Mac OS Catalina support (thru version 15.1).
DEAL ENDS TODAY
There are two Capture One Pro deals, that are going to expire today at 7PM New York time (midnight in Berlin).
Fujifilm X-Pro3: BHphoto, AmazonUS, Adorama, FocusCamera
Fujifilm X-A7: B&H Photo, Adorama, AmazonUS, FocusCamera
Full Capture One Update Details
Camera support
Lens support
Bug fixes
MacOS 10.15 support
New built-in 'Wedding' workspace*
*Available from 'Window > Workspace'
Camera Support
Sony
Sony a9 II*
Sony RX100 VII
Sony RX0 II
Sony a6600
Sony a6100
*Live-View is currently only supported with USB2
Fujifilm
Fujifilm X-Pro3
Fujifilm X-A7
Leica
 Lens Support
Sony
Sony FE 35mm F1.8 (SEL35F18F)
Sony FE 200-600mm F5.6-6.3 G OSS (SEL200600G)
Sony FE 600mm F4 GM OSS (SEL600F40GM)
Canon
Leica
Leica APO-Summicron-SL 1:2/50 ASPH
Sigma
Sigma 35mm F1.4 DG HSM | A (Canon EF)
CAPTURE ONE DEALS
This release is recommended for all users and is a free update to all existing Capture One 12 owners and subscribers. For all owners of previous versions you can access all the new features by logging in and  upgrading your product.
For the full list of changes and improvements, See the release notes.