Get Classic Negative Film Simulation on Fujifilm X-T3 and X-T30 with Capture One Pro 12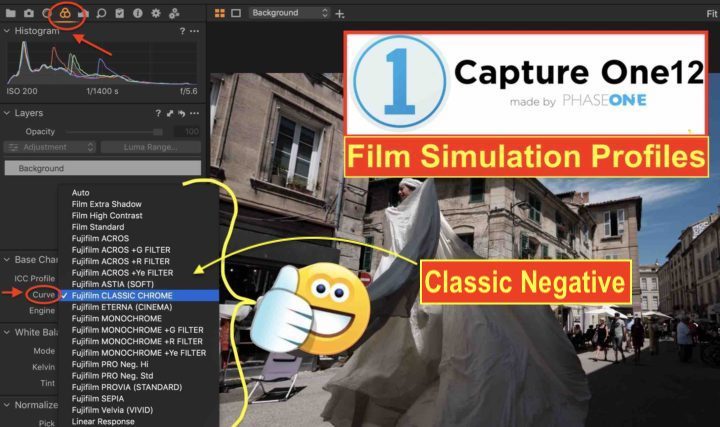 Fellow X shooters and FR readers,
This weekend I am extremely busy, as I meet a good friend from abroad I don't see as often as I would like, so I will be rather fast in my articles.
It's like one of those weekends, where I focus more on Cabernet, and less on Internet ;).
I feel I needed to make this disclaimer, because I have been told that the latest Capture One Pro 12 (v. 12..14) now allows to select "Classic Negative" film simulation for Fujifilm X-T3 and X-T30 files. Readers tested it on GFX and X-H1 files, and it did not work, though.
Sadly I can not verify that, as I had no time to upgrade my C1 version, but I got multiple reports about that. Once I have time, I will see if the X-E3 (older sensor/processor) also gets Classic Negative options, but I doubt, as the X-H1 files don't get the Classic Negative option. It might work only with X-Trans 4 / X Processor 4 cameras.
If anyone tests this, feel free to drop a comment down below.
What we all are waiting for, though, is this nice Kaizen firmware update, which should bring Classic Negative to newer Fujifilm cameras.
P.S.: for my weekend trip with my friend, her husband, and my wife, guess what I carry around? Nothing but my X-E3 with 27mm… the perfect combo!