WARNING: Viltrox Lenses Can Damage Your Fujifilm X-Pro3 (Official Viltrox Statement)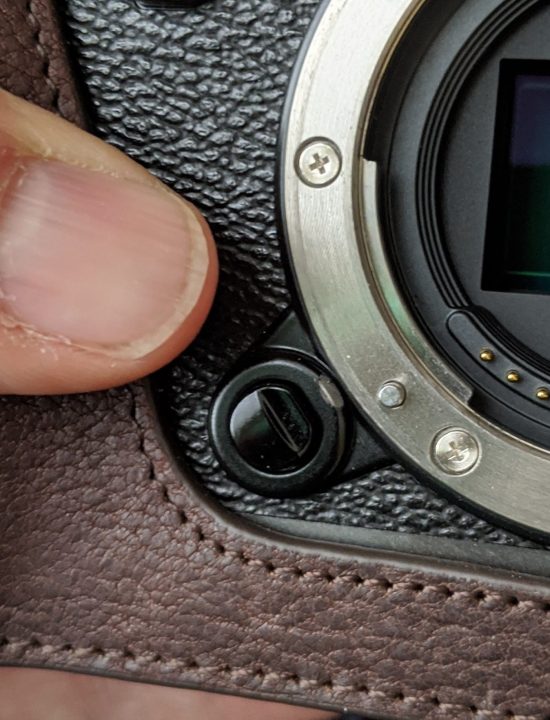 Viltrox has just issued an official statement, where they say that the Viltrox 23mm f/1.4, Viltrox 33mm f/1.4 and Viltrox 85mm f/1.8 can damage your Fujifilm X-Pro3.
The reason, so I have been told, is that the location of the lens release button on the Fujifilm X-Pro3 is too close to the bayonet.
Here is what Viltrox writes.
1) Kind Reminder for Fujifilm X-Pro3 Users:

For the sake of your camera, it would be better not use Viltrox 23mm, 33mm or 85mm X mount lens onto Fujifilm X-PRO3 model in case it will damage your camera. Due to the structural conflict, they will scratch a little bit against each other. We apologize for any inconvenience caused!

2) Lens Profiles of Viltrox 85mm f/1.8 STM(E) Lens

For your convenience of lens corrections on Photoshop or Lightroom, we have uploaded Lens Profiles of Viltrox 85mm f/1.8 STM(E) Lens on Vitlrox website www.viltrox.com (Home – Download – Firmware – Upgrading
Let's hope the upcoming Tokina equivalent X mount lenses won't have this problem.
Down below you can see the original statement document shared by Viltrox.
Follow FujiRumors on Patreon, Facebook, Instagram, RSS-feed, Youtube, Flipboard and Twitter
Our Owners Groups
Our Facebook Pages
Official Statement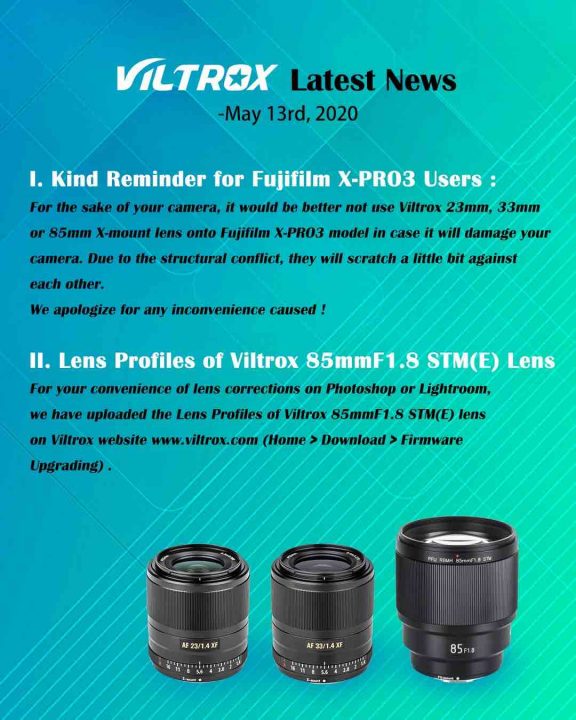 via Viltrox