Tony Northrup Industry Predictions: Fujifilm X Mount Will Survive, but GFX Probably Phase Out (but I do NOT Agree)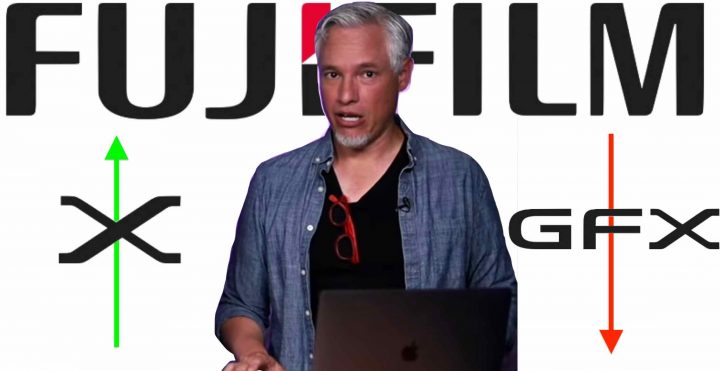 Tony Northrup just released a predictions video, on which camera systems will survive, and which ones not.
Probably fine (in order from most fine, to least fine):
Sony E
Canon RF
Fujifilm X*
Leica M
Nikon Z
* he consider the X mount a very stable mount. Attractive and really usable cameras. Extremely loyal customer base. Not the biggest camera maker, but that could be an advantage, as they are used to operate on a small scale, hence they don't have to re-organize back down [admin note: like camera companies, who were big and lose market share, and have to start cutting on all edges]
Possible Phase Out:
Fujifilm GFX*
L-mount
Canon EF
Nikon F
* Fujifilm is dedicated to it and it will probably succeed, Tony is concerned about the availability of sensors. Sony has committed to make at least one more generation of sensors, but when will it be and how will they look like, will they be affordable? Fujifilm has not the cachet of a name like Leica or Hasselblad, so he is not sure it can succeed in the medium format segment. Fujifilm GFX might fail like Pentax 645.
Admin note: Fujifilm GFX already owns medium format, no matter if Leica or Hasselblad have bigger names or not.
Likely Phase Out:
Canon M
Hasselblad XCD
Micro four-thirds
Pentax K
I won't repeat myself, so go back and check out the article on why I think the GFX system is actually future proof.
read here – Fujifilm X vs GFX: Which System is More Future Proof? – POLL
read here – Why Fujifilm GFX Medium Format System is Future Proof
Join FujiRumors on Patreon, Facebook, Instagram, RSS-feed, Youtube, Flipboard and Twitter