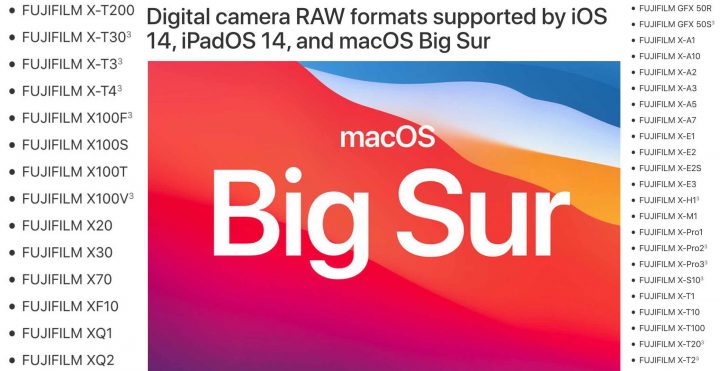 FR-reader Moritz made me notice on Twitter here, that a couple of weeks ago MacOS Big Sur added uncompressed RAW support for additional Fujifilm cameras.
This means you can now edit RAW files from Fujifilm X-T4, X-S10 and more in all major image editing apps on iPad as well as apps on macOS that use the RAW engine provided by iOS (Apple Core Image RAW), such as Affinity Photo or one of my favorites, RAW Power.
Sadly not yet supported are the Fujifilm GFX100S and the original GFX100. Also the Fujifilm X-E4 is not yet included.
Down below you can find the fill list of currently supported X and GFX cameras.