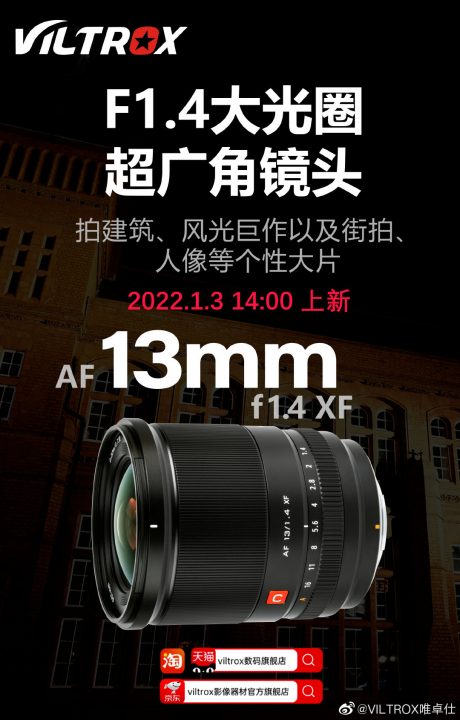 Viltrox has announced on their Chinese social media platform Weibo that they will annouce the Viltrox 13mm f/1.4 XF autofocus lens on January 3rd at 2 PM Beijing time.
New products on Tmall/Jingdong flagship store of Vitros will be launched at 14:00 on January 3, 2022 [like]
We already have covered reviews about this lens as well as shared sample images in this article here.
We Got You Covered!
via weibo