Sigma Teases a "Variety of Lenses for Fujifilm X Mount Coming This Year"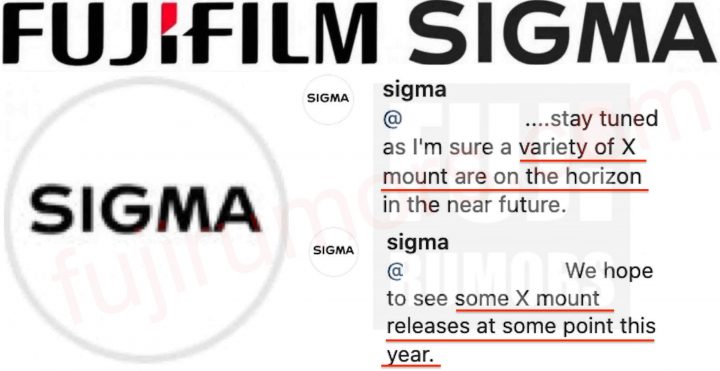 I don't know you, but I love teasers.
And yet, after almost a year of constant teasers, Sigma could also stop it and announce them already.
What are we talking about?
Well, of Fujifilm X mount autofocus lenses from Sigma.
Anyway, the latest teaser published by Sigma seems to indicate that our wait should soon be over. Here is what Sigma writes:
Stay tuned as I'm sure a variety of X mount are on the horizon in the near future.
Sigma also said:
We hope to see some X mount releases at some point this year.
I don't know what to tell you guys. At this point I'll just say I believe it when I see it!
And yet, I can't stop being cautiously optimistic about it.
For You:
30K+ Members in Record Time and Growing Faster than Ever!

Join Our Owners Groups
Join Our Facebook Pages