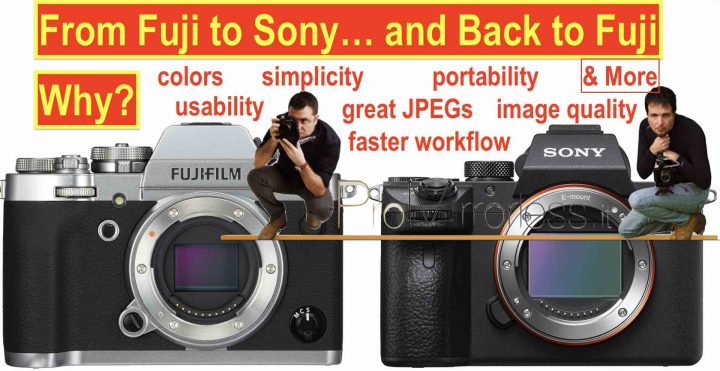 Damiano is an event photographer, who switched from Fujifilm X to Sony A7III. However, after a season with the Sony, he decided to switch back to Fujifilm X-T3 and X-H1.
So why did he switch back?
He discusses his choice in his 21 minutes long Italian video, but you guys are lucky, because Italian is one of the 3 languages I manage better than English, so I make a summary of his video for you down below.
Here we go: