Fujifilm X-T3 vs Sony a7III, Buying Fujifilm on a Budget, Lenstip XF16mm f/2.8 review and Much More (Fuji X Cameras/Lens Roundup)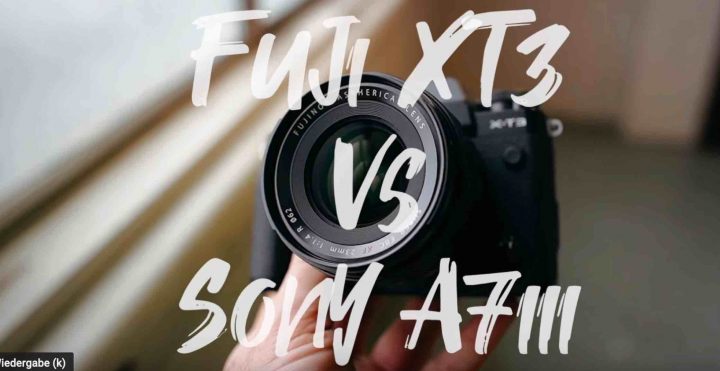 I do receive lots of email requests from fellow Fuji X shooters asking to be featured. And it is my pleasure to cut out regulary a space for you guys here on FujiRumors.
However, the requests are many, and the content on FujiRumors is overall very rich, so sometimes it takes a bit longer to be featured.
But I don't forget any single one of you, and you'll all be featured at some point. I just ask for a little bit of patience :).
Cover Stories
We know Fujifilm is not for professional photographers, so I wonder why Enrique Mancera has been awarded at Tokyo Awards shooting Fujifilm! :) He also earned honorable mentions in Paris (Px3) and New York (IPA).
Lenstip published their Fujinon XF 16mm f/2.8 review. Read the full review at lenstip.com here. Down below their Pros and Cons
Pros:
shapely, solid, weather-sealed casing,
excellent image quality in the frame centre,
slight longitudinal chromatic aberration,
low lateral chromatic aberration,
lack of any spherical aberration problems,
sensible performance against bright light,
silent, accurate and fast autofocus.
Cons:
a bit too high coma at the maximum relative aperture,
huge distortion for RAW files,
big brightness loss on RAW files.
Chris Turner compares the Fujifilm X-T3 with the Sony a7III. Down below you can read his findings and see his video:
Fuji cameras are more fun to use
loves the Fujifilm dials
build quality of X-T3 is fantastic, like on Sony
X-T3 battery life is not so impressive
Fujifilm prime lenses are impressive. Sony 35mm has much more chromatic aberration than Fuji
image quality has upper hand, but Fuji is impressive crop sensor camera
he likes very shallow DOF, and that is the main thing that sets them apart [give us that Fujinon XF 33mm f/1.0]
Fuji has impressive autofocus, but not on par with Sony, which is still superior, especially eye autofocus. But Fujifilm has very good autofocus
Fujifilm system is smaller and lighter (body/lenses etc)
it doesn't matter what you buy, both are fantastic, you have to use them both and see what suits you best
Fujinon X Lenses
Fujifilm X Cameras
Fujifilm X-T2 at the 2019 Rome Marathon