[UPDATE] I AM SORRY & TECHNICAL NOTE: Pop-Up Ads on Mobile FujiRumors. Working on Fix Now and Temporary Solution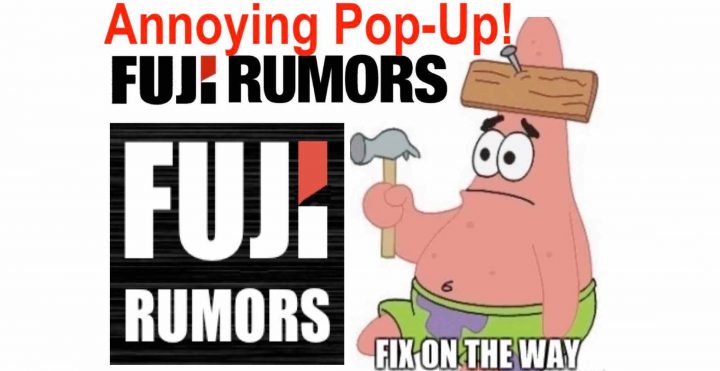 [
UPDATE
: I do not get any re-directs anymore. Hope you also do not get them]
Fellow FR-readers.
Some (me included) started to get pop-up ads with re-directs on FujiRumors. This is extremely annoying!
Sure, FR needs ads to survive, but we NEVER allow pop up ads. In fact, we even banned ad providers in the past, who, against my clear instructions, sneaked in pop-up ads on FR anyway.
I still do not know the cause of the pop up ads this time, but I am looking into it and I hope I can find a quick solution.
So far my findings:
it happens only on smartphones running on iOS
it happens only using Safari browser
it happens also when you try to access FR via facebook (hence using the internal facebook browser)
[UPDATE] a reader told me Android has the same issue
[UPDATE] I got feedback from readers that other photography sites have the same issue too
Hence, as a temporary workaround, you can use Chrome or Firefox, to avoid pop ups (works at least on my iPhone SE).
Please use the comments, to let me know if you experience this issue too and let me know
on which device it happens
with which browser it happens
from which country you surf from
Once again, so sorry for the incovenience. I am the first and the most annoyed and frustrated at the moment.
I will now look into it hoping to be able to find the source and fix it quickly.