Fujifilm X-T3 Best Camera of 2018 according to Tony Northrup, ePhotozine and More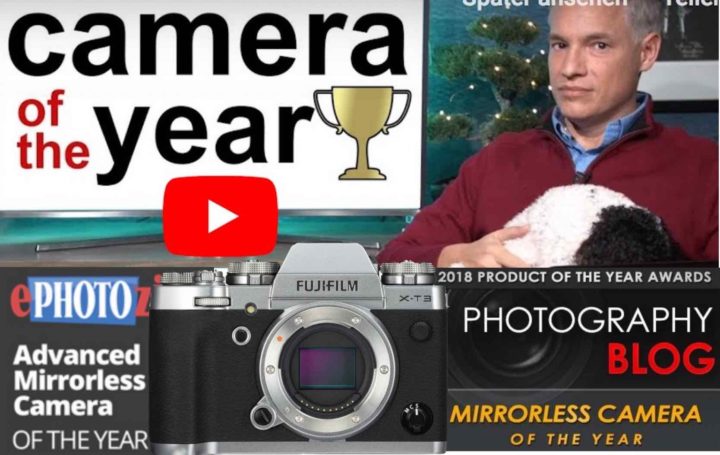 Fujifilm X-T3 Best of 2018
It's the time of the year, where blogs and youtube channels declare the top gear of 2018. And as to expect, the Fujifilm X-T3 turns out at the top of the list quite often.
The Fujifilm X-T3 is the best allrounder camera on the market right now, a terrific value for money. Just take a look at the overwhelmingly enthusiastic feedback Fujifilm X-T3 customer reviews. At the end of the day, you get a lot for just $1,499, and that makes customers very happy.
And yes, many favor the Fujifilm X-T3 over the Sony A7III, even though it was a close call.
So here is an overview of the latest best of lists.
Tony and Chelsea Northrup (video below) declare the Fujifilm X-T3 their favorite camera of the year 2018. Incredible versatile camera. Great focussing during video, too. Great lenses and controls.
They do also say, though, that the Fujifilm has made one of the biggest overstatements of the year, by saying the Fujifilm X-T3 does shoot 30fps with AF (11/12 fps is more realistic). The Fujifilm X-H1 battery life is one of the biggest disappointments.
Fujifilm X-T3: BHphoto, AmazonUS, Adorama, Focuscamera
Follow FujiRumors: Facebook, RSS-feed, Instagram, Youtube and Twitter
News, Rumors and Community
Fujifilm X-T facebook group
Fujifilm X-T facebook page