The Day After: Fujifilm X-T3 and X-H1 Firmware Update Tests and Bug Reports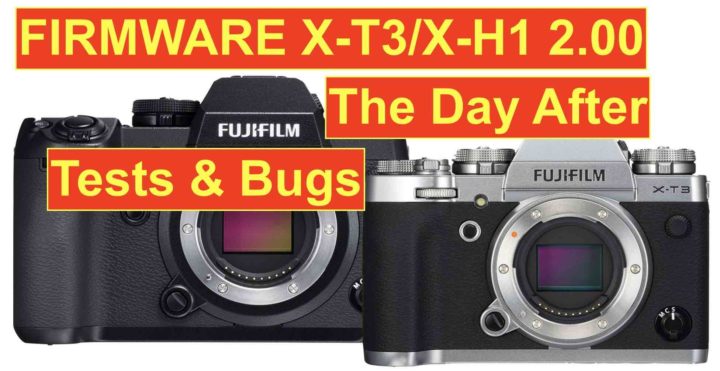 Fujifilm has very recently released firmware updates for Fujifilm X-T3 and Fujifilm X-H1. I have collected some firmware feedback you guys shared in this post and in this post.
And as you know, Fujifilm reads you… so keep up sharing your feedback in the comments.
Alex Theo:
"Happy to report that the power supply icon is also displayed for 3rd party power banks (I have a Tomo with 4 18650 batteries)." [ADMIN NOTE: officially Fujifilm mentions only the Anker PowerCore Speed 20000 PD and Anker PowerCore+ 26800 PD.
Lukedriftwood:
"Major bug in X-T3 2.00 firmware update: when selecting SD: film simulation, HDMI: F-log, or SD: F-log, HDMI: film simulation. A 1.18x crop is applied on all framerates and resolutions!!"
Immanuel:
"Bummer. I thought the Kelvin display would also work for auto white balance."
Crimer:
"Just did the update on X-H1 and the XF 80mm. WOW the IBIS improvement is very noticeable with the improvement on the XF80. As I panned with the combo the LCD review was very fluid, and the OIS noise in the 80mm was noticeably quieter. the Camera really felt different in performance for the better. Well done Fuji!!!"
Sacha Martin:
I just tested on two OIS lenses, both in video and photo modes.
– Video improvements are HUGE. The added stops of stabilization of course help, but there is also less stutter and sudden IBIS adjustments, it's now very smooth, and feels natural. Fujifilm, congratulations on this one – you're in another league now, up there with Panasonic and Olympus.
– Photo improvements are also present, to be expected with the added stops of stabilization. Here's a test at 1/8s handheld. Right side is firmware 2.00 and the difference is clearly there.
– In my opinion with this update the slower XF zooms (18-55mm, 10-24mm, I own both) are now MUCH better performers for low-light / sunset shooting when you don't have a tripod. The ability to shoot at 1/15s handheld or even less is fantastic.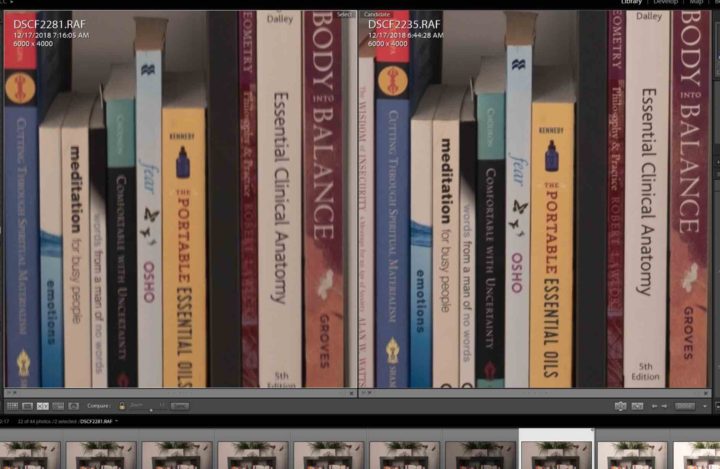 Sacha Martin:
"Here is a quick & dirty video I just did comparing the IBIS improvement, before and after the firmware update. We can definitely see that the jitter motion is now much smoother. PS: Sorry for the bad quality – no time to do this any better today."
azul shared with us this video:
Jose Betancourt:
Fujifilm Global – X-T3 HDR (Hybrid Log Gamma) comparison with SDR