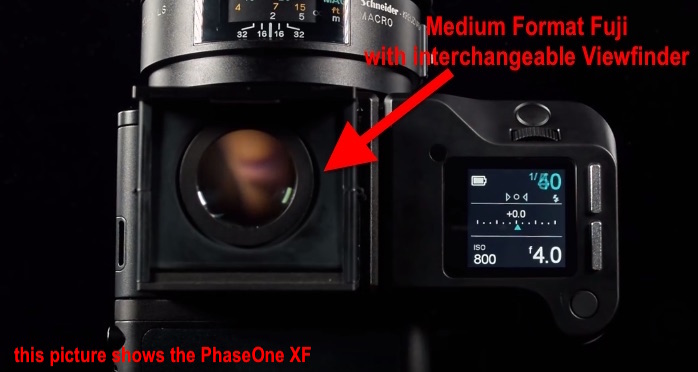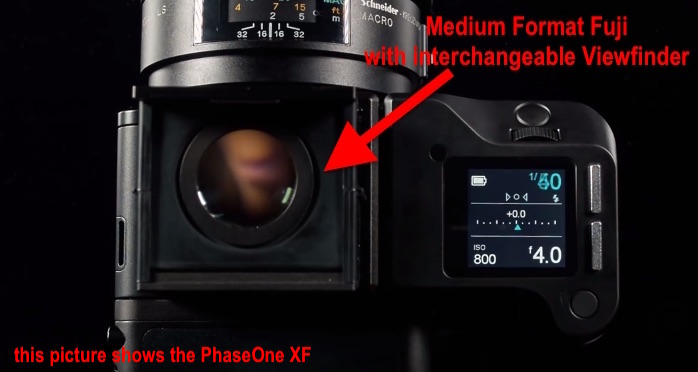 [wysija_form id="1″]
_ _ _
The Interchangeable Viewfinder
I've heard this first from an anonymous source a couple of days ago (thanks), and I can now confirm it also via trusted source (thanks again): the Medium Format Fujifilm will have an interchangeable viewfinder!
So what's that? It sounds like the intercheangable viewfinder we find on the PhaseOne XF, where you can attach a waist level viewfinder (verical tilting) or a standard viewfinder. Of course the PhaseOne solution is for Optical Viewfinders… now you just imagine the same with EVF's.
See the PhaseOne XF Video below to get a more clear idea.
For the Full Rumored Specs click READ MORE below.
MASSIVE LIVE NEWS + RUMORS STREAM
follow FR on Facebook, RSS-feed and Twitter
Posted Earlier Today
Pre-order Fuji X Mount Samyang 35mmF1.2 / EF-X500 Flash Postponed to November / Metz Mecablitz M400 (HSS + TTL) Coming / Leica is the New Fuji… of the Instax World /
cheers

Fuji X Forum, Facebook, RSS-feed and Twitter