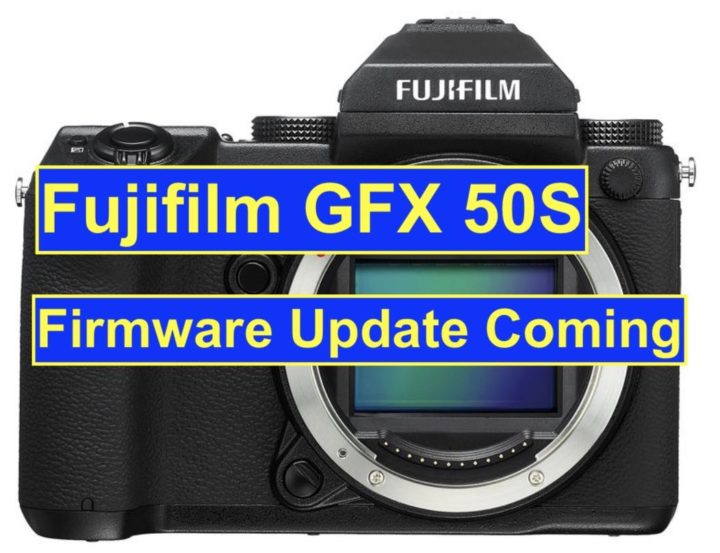 Fujifilm GFX
Fujifilm is launching the Fujifilm GFX 50R and Fujifilm GFX 100 all over the world and today's media slides come from China (via camerabeta). The launch event is covered in this article (translation).
The link has been sent to me by FR-reader Sam (instagram hermeneuticlens here).
For the most part they don't unveil anything new, but there are some little new tidbits, translated for us by FR-reader Sam (thanks).
Fujifilm GFX 50R weight compared to GFX 50S:
by using a 2-way tilt screen instead of 3-way, Fujifilm reduces the weight by 35g
other 60g over the GFX 50S are saved with the EVF
30g are saved by using lightweight material and optimizing thickness
GF Lenses
GF 100-200mm will work with 1.4x teleconverter (effectively 140-280mm)
GF 45-100mm not sure if it will work with 1.4x TC (slide does not mention that it will support TC, so it is likely that it won't.)
GF 100-200mm will have internal zoom design (so lens' length won't change when zooming. Again, probably not the case for GF45-100mm)
GF 50mm F3.5 R will have linear motor
Fujifilm GFX 50S future firmware update:
Not everything is clear what's written in the slides, but that's what's written
faster eye sensor reaction time
delete RAW and JPG together (that's what's written in the slide) – (by FR-readers: when choose to take jpeg+raw mode, so deleting photo will be in-sync)
35mm format crop mode will support GF lenses and FUJINON HC lenses
The slide also says "EVF/LCD adds white indicator point(s) – color customization". FR-readers say "Usually refer to exposure clipping of the white point, i.e. the white Blinky when everything look white, so the color customization mostly refer to the white Blinky color, like what u can set in Adobe Raw or LR"
Camera Remote App / Camera Update
As we reported here already, version 3.2.0 of the camera remote app allows you to update your camera firmware via remote app, provided your camera has bluetooth. The Fujifilm GFX 50R has bluetooth, so it supports this feature.
Fujifilm GFX 50R BHphoto, Adorama, AmazonUS
Fujifilm GFX 50s: BHphoto, Adorama, AmazonUS
Fujinon GF 1.4x Teleconverter: BHphoto, Adorama, AmazonUS
Fujifilm H Mount Adapter G for GFX: BHphoto, Adorama, AmazonUS
Follow FR on Facebook, Instagram, RSS-feed and Twitter
RUMOR, NEWS and COMMUNITY
Fujifilm GFX facebook group
Fujifilm GFX facebook page