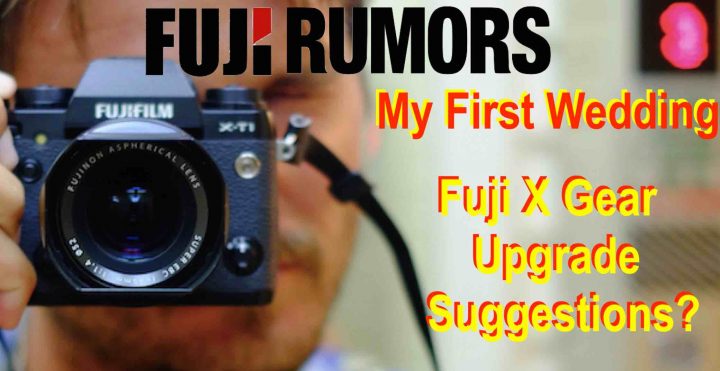 Hey folks,
This morning I woke up, with a message from one of my best friends, who marries in June.
The message said:
Hey Pat. Would you mind take your camera gear at the wedding? We do have an official photographer, but it would be nice if you can take some images, too. Also, the photographer will stay only until dinner. So if you could grab images of the late night dance party…
And you bet, I accepted, because isn't there a better excuse to buy new gear, than to help to photograph the wedding of your best friend? :D
Now, I want to do things right for one of the most important days in the life of my friend.
So here are a couple of things I need to do:
Don't Annoy the Photographer
Never be in the way of the photographer. I don't want to be one of those annoying guest jumping into his frame to get an image. We pay those guys, so that we can enjoy the moment, and later have some cool shots to remember forever.
But the photographer can't be everywhere at all time, so I will try to be there, where he is not, and maybe I'll get some nice shots ;).
But overall my philosphoy:
Whatever the official Photographer does, he will do it much better than me. So stay out of his way. My focus is on the night shots, when he is gone.
Get a Beer with the official Photographer
I am a man on a mission: convert people to Fujifilm. So you can bet I'll grab the photographer in one of his rare moments of rest, and try to convert him to the Fuji side of life!
And now comes the gear part. And for that, I will make shameless use of FujiRumors for private reasons, and ask all of you guys, what you recommend me to do.
Maybe I could go along with what I own already, but I believe I need a gear upgrade.
Here is what I am considering to do.
I could need a low light autofocus boost over my X-E3, hence I am either considering the Fujifilm X-T3, Fujifilm X-Pro3 or even the Fujifilm X-T4.
X-Pro3 – PROS: Looks awesome / CONS: tilt screen allows to shoot only from the hip, not from above, which might come in handy on the dacing floor
X-T3 – PROS: most affordable option (I can find deals or second hand offers) / CONS: Won't probably have latest features and AF performance of X-T4
X-T4 – PROS: latest and greatest AF performance and features / CONS: pay full price
At the moment I am tending towards getting the Fujifilm X-T4.
My current fastest lens options with autofocus are the Fujinon XF 23mm f/1.4 and XF 35mm f/1.4. But I believe I need more.
I am considering to get two more lenses: the Fujinon XF16mm f/1.4 for some wide shots on the dancing floor, and the XF56mmf/1.2.
These four fast primes should cover my needs properly.
What do you think, am I good to go, or do I need something else? Maybe one of those nice f/2.8 zooms?
Once I have the new gear, I will go out and practice to shoot in similar low light dancing scenarios. I need to see what works and what not, as I am not very familiar with those kinds of shots, as you can see from my instagram.
But I know many of you are so much more experienced than me, so if somebody of you can give me tips on settings, feel free to drop them down below in the comments.
It ain't free, so something has to go
To get all this new goodness, something probably has go.
Hence I could soon put my X-T1 on sale, the camera that took my favorite image, and which story I told you here (I got it after I destroyed my X-E2).
As far as lenses go, I think I'll have to let go the Fujinon XF 18-55 and XF 55-200, and stay with my XF 18-135 only. Letting those lenses go isn't easy. Selling that gear will help to mitigate internal discussions with my wife when I get the new one ;).
And if you want, and have the possibility, you are always free to make a micro-donation on Patreon. Even just $1 or $2 a month can help a lot, if many do it. Mostly it will allow me to cover the costs of the site… but if the support is big, well, then maybe also to get new gear ;).
Down below are a couple of surveys, where you can offer your camera and lens suggestions also in form of a vote.
Also, I will try to get permission from my friend to share some images on my instagram, so that I can share the results .´

Loading ...
_ _ _

Loading ...