Sigma Will Probably Continue to Ignore Fujifilm X, and Fujifilm is Happy About it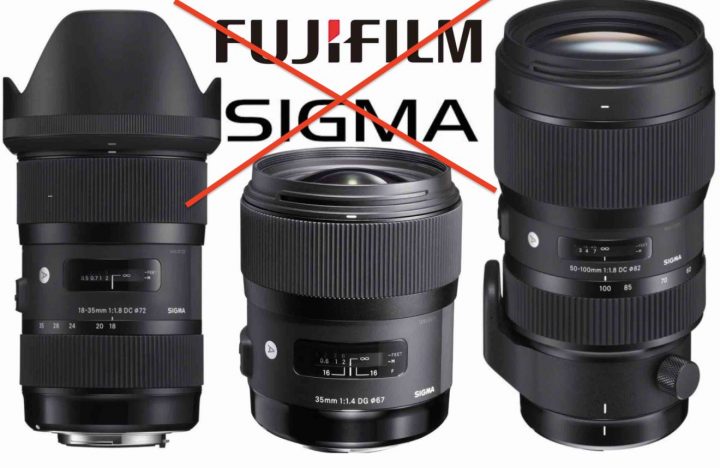 We recently reported about this (google translated) tweet, that seemed to indicate a possibility that Sigma will make Fujifilm APS-C X Mount lenses.
However, I was skeptical, and told you that this is nothing that I can confirm.
In fact, I also reminded you what Sigma officially said:
This is in line with what Fujifilm said, since they declared that they do not want to disclose their protocols with other lens manufacturers:
The update today:
It seems like the (machine translated) tweet we reported about was inaccurate, since in reality what he said is (thanks Mistral):
Tanaka-san is simply noting that Sigma are proposing their APS-C mirrorless lenses in Canon EF-M (very soon), Leica L (next year), µ4/3 and Sony E mount, therefore the only APS-C mirrorless mount let aside by Sigma is the Fujifilm X mount.
What Tanaka says, is that due to various circumstances it's hard for Sigma to make X mount glass.
There is a lot I love about Fujifilm, but not this kind of protectionism.
Follow FujiRumors on Facebook, Flipboard, RSS-feed, Twitter, Youtube, Instagram.
*** The Big NEW X/GFX Camera and Lens Sales Overview here ***