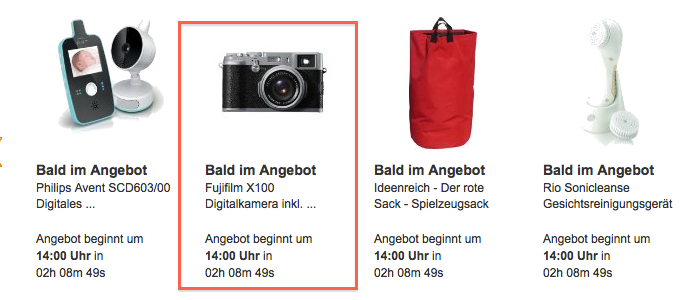 Again? I just noticed on the FR-dealsrunner sidebar that AmazonDE is offering again a "Blitzangebot" on the Fuji X100! It seems that the 22% price drop of last week (click here) was not enough to convince people to buy it. I'm curious to see how low AmazonDE will go this time. We will know it very soon at 14:00 CET. Click here to see the deal.
To see how you can get a free XF18mm lens in UK/ROI or win a X-E1+ 18-55 (phoblographer) check this FR-post here.
P.S.: Continue to share your experience with the new firmware at the firmware-post here.