Nissin Air10s Wireless TTL Commander for Fujifilm Cameras Available February 21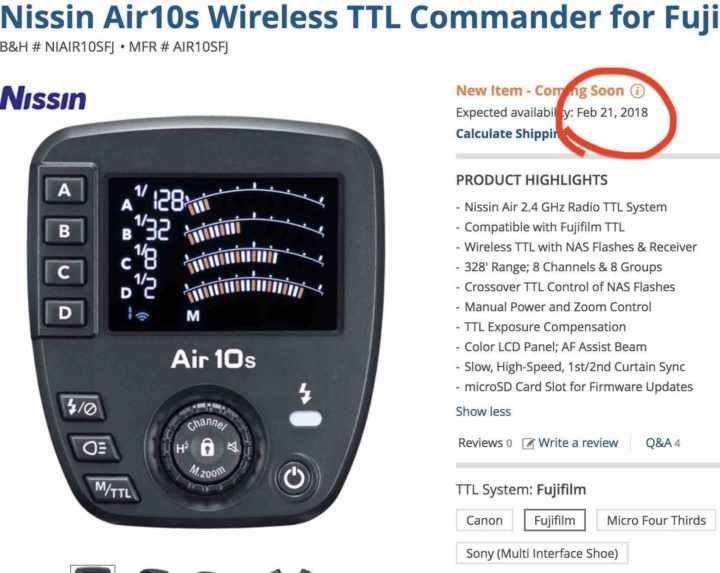 Nissin Air10S
Before we start, here is a super-quick Nissin Air10S recap
February 2017: Nissin announces their Air10S wireless commander also for Fujiflm
May 2017: Announcement of postponement. Sony version expected for July, and Fujifilm version to be released in the following months
June 2017: Nissin Air10S Fujifilm version available for pre-order at BHphoto
Waiting…
And finally, it seems we got it. BHphoto marks the Nissin Air10S for Fujifilm available for February 21.
But I wonder… how many of you have switched to Godox in the meantime?
And remember, as we reported here, if you own an older Nissin i40, i60A, Di700A and Air 1 Commander, there is a firmware update to make them HSS compatible with Fujifilm cameras, but you have to send it in to Nissin to perform the update.
To see if your device is already Fujifilm compatible, check out the Nissin boxes. Full instructions in this article.
And back on December 14, 2017, Nissin re-released the Nissin Air 10S press release at their website here.