Laowa 15mm f/4.5 Shift Full Frame Lens on Fujifilm GFX – First Sample Images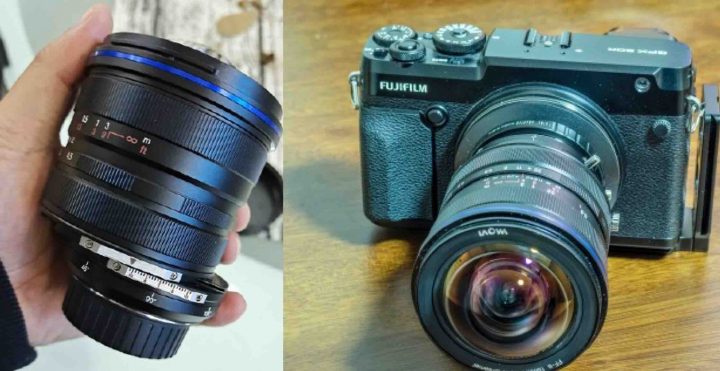 Venus Optics will soon launch the Laowa 15mm f/4.5 W-Dreamer shift lens for full frame cameras.
Now we have some sample images and we can give a few more details about how this full frame lens works on the Fujifilm GFX medium format system.
According to a beta tester, the Laowa 15mm f/4.5 W-Dreamer shift lens can be used on Fujifilm GFX, but the ability to shift is limited to ± 7.
Here is his the feedback the Chinese beta tester gave so far:
Although the image field of the shift lens is much larger than the ordinary 135 format lens, if the offset is too large (± 7 or more) on the 44×33 format, it will still have a dark angle

@ 老 frog lens 15-axis image field perfectly covers the 4433 sensor, visually there is 5mm up and down, and 3mm left and right shift amount

@ 老 frog lens 15-axis transfer to Fuji GFX 50R, the picture quality looks pretty good, even if it is an ordinary ultra-wide-angle lens, the perspective is very strong. Blessed 4433 users
Join FujiRumors on Patreon, Facebook, Instagram, RSS-feed, Youtube, Flipboard and Twitter
Images and text via weibo.