If the Fujifilm X-T3 had IBIS, would You Prefer it over the Fujifilm X-H2?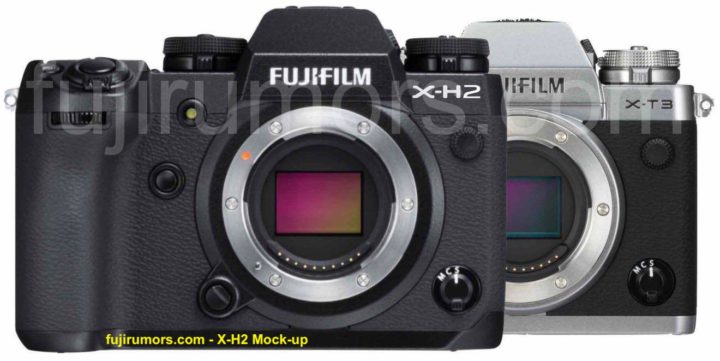 Fujifilm X-H2
Recently we launched an interesting poll (almost 7,000 votes), where we could see that most FR-readers are waiting for the Fujifilm X-H2 and hence did not buy the Fujifilm X-T3.
But I wonder, is it only because the Fuji X-H2 will have IBIS, or do you simply overall prefer the ergonomics of the Fujifilm X-H2 over the Fuji X-T3?
Well, let's try to find it out with todays' survey.
So, imagine the Fujifilm X-T3 would have IBIS, and hence be equal to the Fujifilm X-H2 in terms of specs, and the only difference between the X-T3 and X-H2 would be the ergonomics, which one would you buy?
As a FR-reader told me, the same questions has been shared at dpreview here, but the poll there did get only 59 votes.
The unique thing about FujiRumors (and the reason why Fujifilm does read this website and your comments), is that FR brings together the by very far largest group of Fujifilm X and GFX shooters, hence polls always get a few thousands of votes within a single day and the comment section is always very lively.
So let's try to launch the survey here on FR. Feel free to vote it down below.
FujiRumors is everywhere: Facebook, RSS-feed, Instagram, Youtube and Twitter
Fujifilm X-T3: BHphoto, AmazonUS, Adorama, Focuscamera
Fujifilm X-H1: BHphoto, AmazonUS, Adorama, Focuscamera
News, Rumors and Community
Fujifilm X-T facebook group
Fujifilm X-T facebook page
Fujifilm X-H User Group
Fujifilm X-H Page

Loading ...