"I Feel like Fujifilm Understands Photographers": Interview with 2020 World Press Photo Award Winner Romain Laurendeau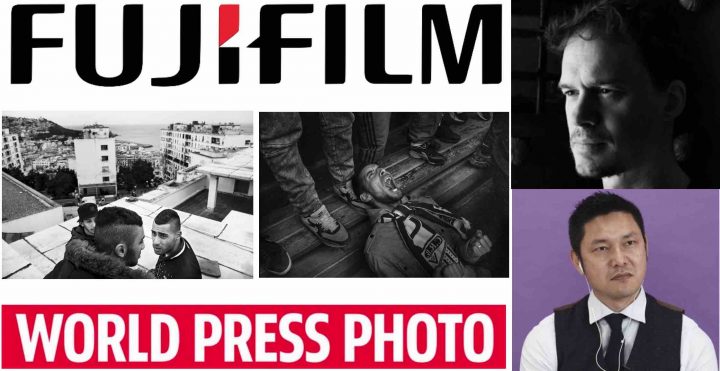 Fujifilm & World Press Photo
Fujifilm continues to interview those photographers, who snapped all those wonderful images with Fujifilm X and GFX cameras.
first interview – Alain Shroeder, winner of the World Press Photo overall stories category
second interview – Luca Locatelli, 1st Prize for environment story in 2020 Word Press Photo Contest
third interview – 2020 World Press Photo Winner Ricardo García Vilanova: "For my War Photography I use X-T3 and Only One Lens, the…"
In this episode, Fujifilm interviews Romain Laurendeau, winner of the overall World Press Photo Story of the Year award with his series of images taken in Algeria.
He took his images with X100 series cameras, and here is what he says:
The Interview + Video
he studied sciences, but he dreamed to become a photographer
so he went to photography school
at some point his eyes got sick and needed a surgery that saved his eyes
at this moment he decided to travel and tell the stories of people he meets and he became a visual journalist
he just wants to tell stories of people very different from him, trying to understand how the world works
for his World Press Photo series, he passed many months sharing the life of the people he photographs, telling stories about human tragedies, that media is not so interested about
he wants to make people feel what it means to live in Algeria
he told stories about young people, who do not suffer about lack of food or shelter, but suffer from a lack of dreams
everything was difficult, from getting the VISA, a room to sleep and of course taking pictures
he spend 5 years to make this project
he took about 1,000 images a day
the X100 line is so silent, so he could take a lot of pictures without disturbing the scene
he developed this immersive approach over a long period of time
the X100 line allows him to photograph the intimate moments, as it is small, light and silent
he wants to become invisible, to capture "moments of truth" of their subjects, without disturbing them
he can be close, gently and respectfully
he has X100/S/T/F and perhaps he will get the X100V
I felt like Fujifilm understood photographers, or at least understood the photographer I was
he hopes his pictures do not need words to transmit feelings
for him photography is about feeling free
The video is below, and if you want to see his images, check out the World Press Photo page here.
Join FujiRumors on Patreon, Facebook, Instagram, RSS-feed, Youtube, Flipboard and Twitter