Happy Birthday: Fujifilm Turns 88 Years Old Today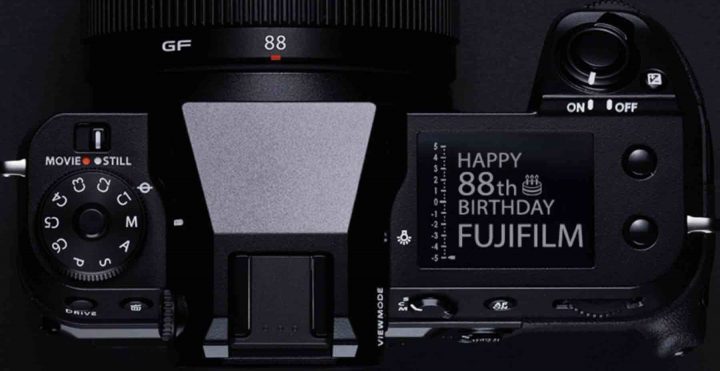 January is a month full of celebrations;
Well, today, 20th of January, we have to celebrate another important milestone: Fujifilm turns 88 years old today.
Few companies had a more exciting journey with incredible heights and lows like Fujifilm. But even in the darkest hours, they always found a way out of it.
Fujifilm has proven to be a creative and innovative company also with the Fujifilm X series.
At the time Fujifilm started to offer mirrorless cameras, there were already lots of other MILC systems out there from Sony, Panasonic, Olympus etc.
Fujifilm did join more or less at the same time with Samsung. And while I remember the huge marketing effort Samsung did to become popular with their MILC system and some groundbreaking cameras like the Samsung NX1, Samsung failed, whereas Fujifilm succeeded.
As opposed to Samsung, Fujifilm did not deliver cameras with groundbreaking specs nor did they spend tons of money into marketing their cameras. What they focused on was to look for what was missing for us photographers, and that was reasonably priced cameras that looked great, had lots of dials for manual controls and were fun to use.
The whole system was designed for a niche that appreciated feel, form, function and fun over mere specs.
So, the Samsung NX1, which tried to compete with Sony & Co in terms of specs (and it did beat them at that time) failed, whereas Fujifilm carved out its niche. A niche that grew over the years, also thanks to more mainstream cameras like the X-S10 and GFX100S, so that it now became the third most sold mirrorless camera system.
Look, I run FujiRumors since 10 years now, and the X system had been called dead since ever by all possible influencers. Every time a new full frame camera came out, many influencers said sensor size matters and hence APS-C is dead. And when Fujifilm launched a system with a 70% fuller sensor than full frame, the same influencers rushed out to scream that suddenly sensor size does not matter, and GFX will die.
And despite all death predictions, here we are, alive, healthy and strong. Maybe too strong, as the only real problem Fujifilm has at the moment, is to deliver what people order.
88 years of Fujifilm. 10 years of X mount. 5 years of Fujifilm GFX.
And trust me, Fujifilm intends to celebrate all this in a big way. Don't miss the mega X summit in May 2022 and well before that all the rumors here on FujiRumors. We have something exciting to tell you.
The Fastest Growing Fujifilm Group
Join Our Owners Groups
Join Our Facebook Pages
Sieh dir diesen Beitrag auf Instagram an