Gloryme EF-FX AutoFocus Adapter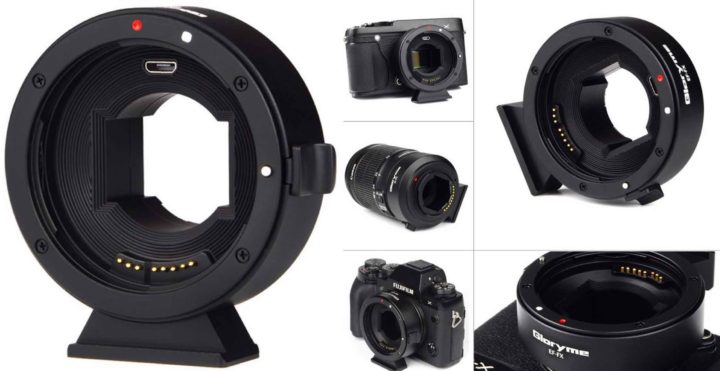 Gloryme EF-FX Smart Adapter
FR-Reader David informed me that there is another Canon EF to Fujifilm X autofocus adapter, that I have not covered yet on FujiRumors, the Gloryme EF-FX Autofocus lens adapter.
Main specs of the Gloryme EF-FX Autofocus lens adapter.
Compatible Lens: EF/EF-S Series Lenses
Compatible Camera: X-mount Series Mirrorless Camera
Focus Type: Auto Focus
Tripod Socket: 1/4″
Firmware Upgrade: USB Upgrade Port
Item Weight: approx 3.5oz
Package Size: 4.3* 3.8 * 2.2inch
At this point, I'd like to thank every single one of you, who helps me by sharing news and rumors with me.
The reason why FujiRumors is, since years, consistently breaking all the Fujifilm news and rumors, is because you support me by sharing your findings with me via fujirumors@gmail.com.
I will never be able to thank you enough for that. All I can do, is to keep up working hard, and deliver you the best service in the known Fujiverse!
Here is the update list of smart adapters for Fujifilm.