KIPON Announces 3 Canon EF to Fujifilm FX and GFX Autofocus Adapters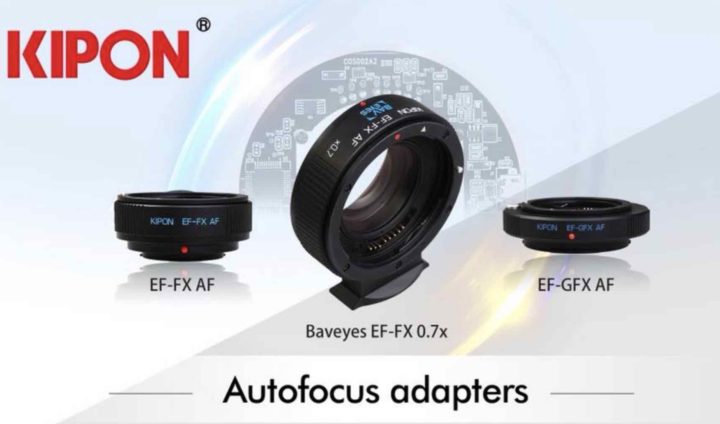 KIPON just announced three new autofocus adapters for Canon EF lenses on Fuji FX APS-C and GFX 50S medium format cameras.
EF-FX AF – 298USD (optically improved. New production from better optic supplier)
Baveyes EF-FX AF 0.7x – 428USD (focal reducer, or "speedbooster")
EF-GFX AF – 298USD
Photographers, who already ordered KIPON EF-GFX E before, can get extra 15% discount on Kipon's new EF-GFX AF adapter.
Kipon will show these adapters at CP+ 2018 Yokohama Japan. Shipment date would be soon.
via Fujifilm GFX facebook Group – via Kipon Facebook page
List of available or soon to come smart adapters