Fujifilm X-A5 in Stock and X-A5 as well as X-A20 Owner's Manual Available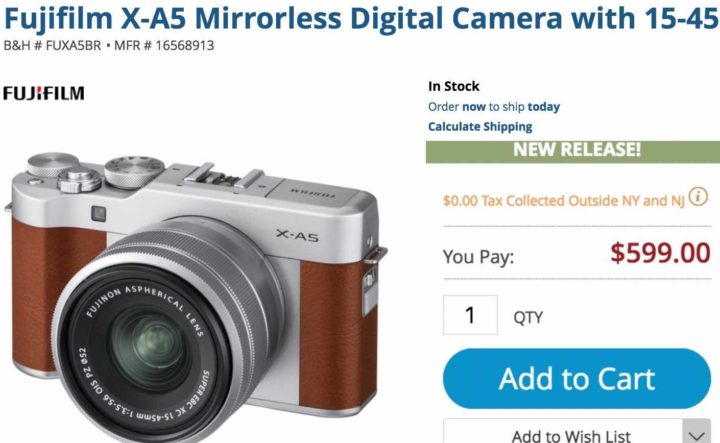 Fujifilm X-A5 in Stock
The Fujifilm X-A5 is now in stock at several stores.
Some stores have all 3 colors in stock (pink, black, brown), others only a few. Check out the X-A5 at BHphoto, Adorama, AmazonUS and FocusCamera for the updated stock list.
While the Fujifilm X-A20 is just as exciting as the car hood of a Ford Escort, the X-A5 instead is a quite interesting little camera, especially given that it now features phase detection pixels on the 24MP Bayer sensor.
And most of all, the Fujinon XC15-45 muffin zoom is tempting me quite a bit, because especially in combination with my small Fujifilm X-E3, it could become a great solution for travels.
Owner's Manual
Fujifilm just released the Owner's Manual for the Fujifilm X-A5 and Fujifilm X-A20. Thanks to the FR-reader for the links :)
Fujinon XC 15-45: BHphoto, Adorama, AmazonUS, FocusCamera
Fujifilm X-A5: BHphoto, Adorama, AmazonUS, FocusCamera
Fujifilm X-A20: BHphoto, Adorama, AmazonUS