Fujifilm X Summit LIVE on October 15 at 9AM New York Time – Fujifilm X-S10 and (MUCH) More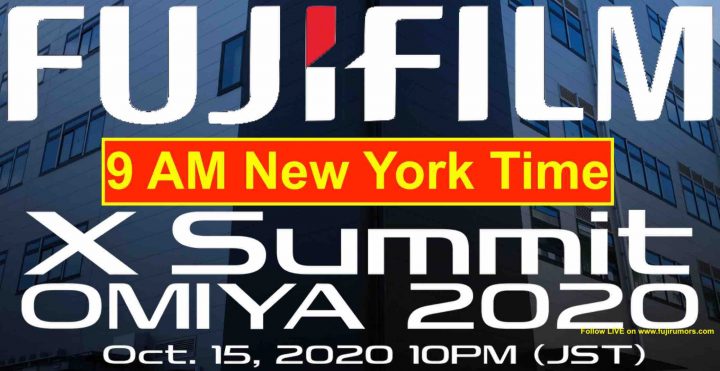 Fujifilm has announced a new Fujifilm X Summit Live Event on October 15 at:
9AM New York Time
6AM San Francisco Time
3PM Berlin Time
10PM Tokyo Time
If you are not familiar with Fujifilm X Summits, these are events where Fujifilm managers, industry insiders and artists talk about the present and future of Fujifilm, giving us lots of information, launching new products and much more.
In short: they are a whole lot of fun to follow :)
Of course we will LIVE STREAM the event here on FujiRumors, so definitely stay tuned.
If you've followed FujiRumors in the last few weeks, you'll probably already know most (not all) of what's coming. And if you didn't, make sure to check back our rich rumor section to get an idea of what the event will be about.
To get a better idea what to expect, feel free to check out the previous X summits.
take care,

is on Patreon, Facebook, Instagram, RSS-feed, Youtube, Flipboard and Twitter
Join Our Owners Groups
Join Our Facebook Pages