Fujifilm X-S10 Layout Explained: 3 Top Dials, No D-Pad, No Top LCD, Dedicated ISO, Video and Q Button and More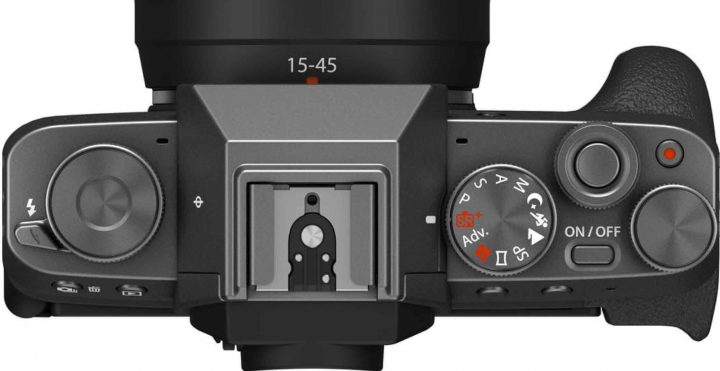 After we leaked the shape of the Fujifilm X-S10, some of you guys thought X-S10 will not have an exposure compensation dial, and probably a top LCD like the X-H1.
So let's clear things up today.
Top Plate
According to our sources, the Fujifilm X-S10 top plate will have 3 dials, of which 2 will be unmarked and one will be a PSAM dial (more or less like they are on the super-discounted Fujifilm X-T200).
So, there won't be any top LCD, like there is on the Fujifilm X-H1.
This might explain also why Fujifilm decided to call it X-S10 and not X-H10 (or "mini X-H1"), as the top LCD is one of the unique standout features of the X-H line compared to all other Fujifilm X series cameras.
Other than that, right on the top plate there will be also a Q button, an ISO button and a dedicated video button.
And yes, of course there is a shutter button ;)
Backside
There will be the usual MENU, AF-ON, AEL, DISP/BACK, DRIVE, PLAYBACK button.
There is no D-Pad, but there is a Joystick.
Front
There is a front command dial.
There is no focus mode selector (the M-C-S switch)
When?
The Fujifilm X-S10 will be announced on October 15. As usual, there will be a non stop live blogging here on FujiRumors.
To read all Fujifilm X-S10 rumors, just search for X-S10 on FujiRumors (you'll read the price, some additional specs, firmware features, size comparison with X-T4 and more).
Take care,

is on Patreon, Facebook, Instagram, RSS-feed, Youtube, Flipboard and Twitter
Join Our Owners Groups
Join Our Facebook Pages