EXCLUSIVE: Fujifilm X-S10 Shape and Size Comparison with Fujifilm X-T4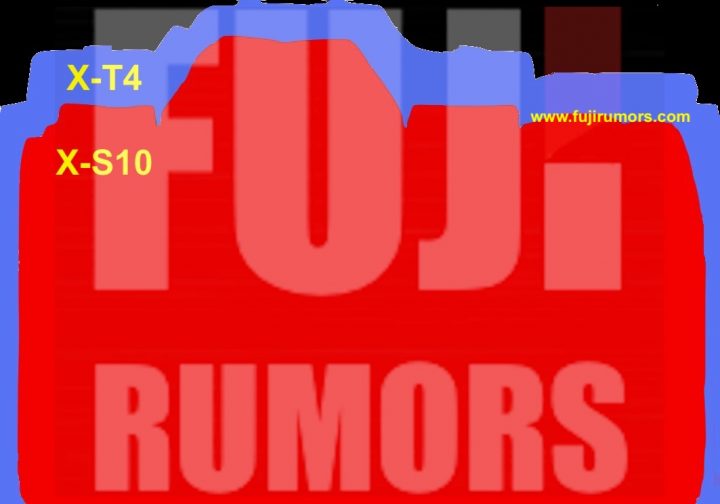 Here is another rumor, exclusive for our wonderfully vivid and lively FujiRumors community.
I was chatting yesterday late at night with one of our sources. It was a very interesting talk, that went far beyond the X-S10 rumors.
Anyway… I told to the source, that me and many other mere mortal Fujifilm shooters following this blog, would be very curious to know how big the upcoming Fujifilm X-S10 is compared to the Fujifilm X-T4.
The source promised it can do something for us, to give us a clear idea about it, and just now I have received this sketch, where the red shape represents the Fujifilm X-S10 and the blue shape represents the Fujifilm X-T4.
And yes, of course the red shape is also an accurate representation of the Fujifilm X-S10. The viewfinder, the dials, the dimensions.
As you can see, Fujifilm managed to squeeze IBIS in a sensibly smaller body compared to the X-T4.
The Fujifilm X-S10 will be announced on October 15. As usual, there will be a non stop live blogging here on FujiRumors.
To read all Fujifilm X-S10 rumors, just search for X-S10 on FujiRumors (you'll read the price, some additional specs, firmware features and more).
Take care,

is on Patreon, Facebook, Instagram, RSS-feed, Youtube, Flipboard and Twitter
Join Our Owners Groups
Join Our Facebook Pages