Fujifilm Manager Talks XF33mmF1.4 and XF23mmF1.4: "Fit for the Future of Fujifilm X Series"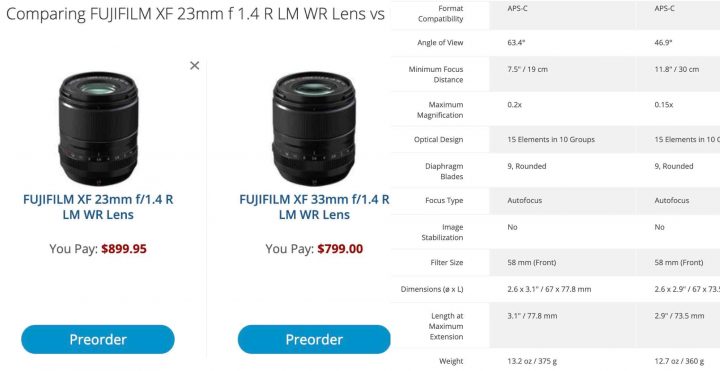 An interview with Japanese Fujifilm manager Mr. Ueno has been published at a Japanese youtube channel.
We rely on the automatic Google translation tool, but don't worry, you I'll spare you this pain and I went through it for you. You can see a summary down below. If any Japanese FR-reader would like to sum it up for us in the comments, feel free to do so, we'd very much appreciate it.
Get Yours
Summary
XF18mmF1.4 is a "second generation" lens fit for the future of X series
XF23mmF1.4 R LM WR and XF33mmF1.4 R LM WR follow the same concept
remove aberration and optimize for high resolution with 2 aspherical lenses and 3 ED lenses
linear motor for fast and accurate autofocus
solid build and weather sealed
number of lenses has increased to 15
XF23mm can focus as close as 19cm. When you focus that close, the background is very blurry
both lenses have very smooth bokeh. Also the 33mmF1.4 has a creamy bokeh
XF35mm vs XF33mm: it's 2mm difference, and at angle of view it's a lot of difference. It doesn't make much sense to compare them. Pick the lens based on your preferences, as the lenses have different characters.
XF35mmF1.4 stays in the lineup (not discontinued)
23mm is the king of "snap lenses", 33mm a bit more compressed look
Latest X Gear