Fujifilm GFX 100 Pixel Shift Multishot Just a Matter of Time, says Trusted Source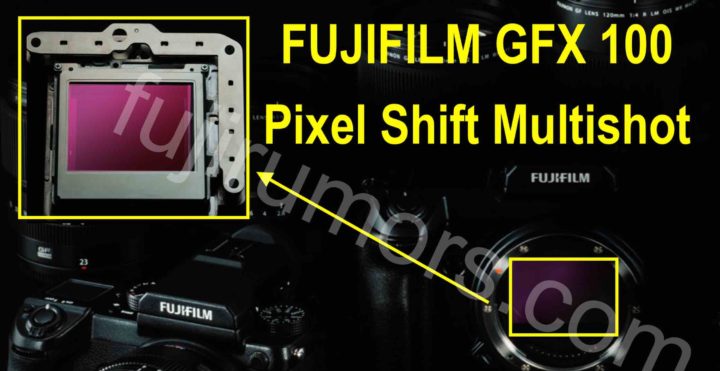 Fujifilm GFX100 Pixel Shift
Back in October 2018, I told you the Fujifilm GFX100 will have pixel shift multishot. However, in March 2019 here, I got an update from a source, that pixel shift multishot won't be ready for launch.
I have asked sources about this feature again, and they told me it is high on Fuji's To Do list, but it will be only released once working perfectly.
I asked for a time frame, but the source could not give it to me. All it said is that it's "just a matter of time".
Pixel shift multishot is easier to achieve with Bayer CFA than with X-Trans CFA, which is why the Fujifilm X-H1 still does not have it, and I would not be surprised to see it coming first to the Fujifilm GFX100.
FYI: Another advantage of Bayer, is that also the electronic image stabilization (available in Fujifilm X-T100) is easier to achieve than with Bayer.
On the other hand, the recently awarded X-Trans sensor, has other advantages. We have written about the Pros and Cons of Bayer vs X-Trans here.
A bit out of topic, but Google just shared a white paper and video explaining their multi-frame super resolution feature that is what powers the Pixels's night mode for example.
A good reminder that technology is not waiting and will always continue, and that Fujifilm should take note of it!
Fujifilm GFX 100: B&H Photo, AmazonUS, Adorama, Focuscamera, CalumetDE, ParkcamerasUK, JessopsUK, PCHstore
The GFX Community
Follow FujiRumors: Facebook, Flipboard, Instagram, RSS-feed, Youtube and Twitter