Hasselblad Teases New Camera Launch on June 19: 100 Megapixel Hasselblad X2D Coming to Compete with Fujifilm GFX100?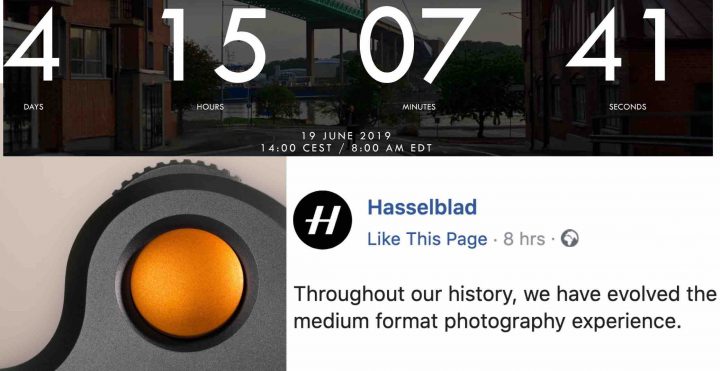 The timing could not have been better!
Fujifilm has just announced the Fujifilm GFX100 and is about to ship it on June 27, and now Hasselblad has published a teaser of what looks like the successor of the Hasselblad X1D.
Hasselblad says the launch will take place on June 19.
There are no further details. All we can see is an image showing a shutter button that looks just like the one of the Hasselblad X1D.
This indicates that the Hasselblad X2D (or Hasselblad X1D Mark II) could be on its way, maybe with the same 100 megapixel sensor of the Fujifilm GFX100.
And it would be high time, since the Hasselblad X1D is discontinued since a while now.
This is a fantastic news especially for Fujifilm GFX lovers, since the more competition there is in the medium format segment, the more companies will fight for customers and offer more features for less price.
So, dear Hasselblad, we all look forward to June 19!
via Fujifilm GFX group via Hasselblad facebook via dedicated Hasselblad launch page
Fujifilm GFX 100: B&H Photo, AmazonUS, Adorama, Focuscamera
The GFX Community
Follow FujiRumors: Facebook, Flipboard, Instagram, RSS-feed, Youtube and Twitter