Fujifilm Announces New Neopan ACROS 100 II Film – Shipping Fall 2019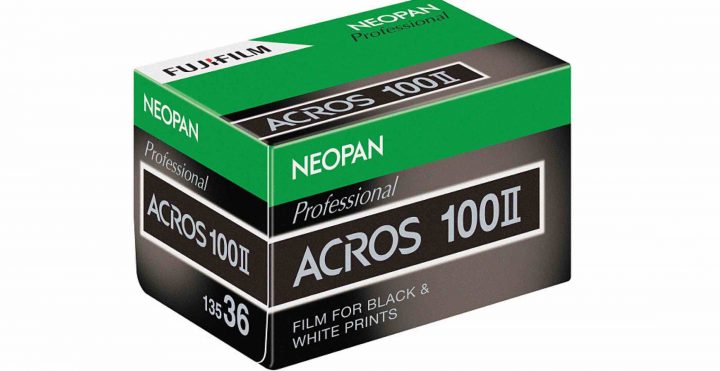 Neopan ACROS 100 II
Over the last few years, FujiRumors had to sadly document how Fujifilm was discontinuing one film after another, and raising price on others.
For Acros 100 lovers, the bad news came back in April 2018, when Fujifilm officially announced they will discontinue this much-loved film.
Hope came a couple of months later, when the news arose here, that Fujifilm was considering to bring back Acros 100.
Now Fujifilm finally announced, that they will bring back Acros 100 in fall 2019.
This is made possible, because Fujifilm developed a new Acros 100 II film, by replacing some materials that became difficult to obtain and by adapting the manufacturing process to the new material.
I do hope that Fujifilm can bring back other discontinued film by using new technology and materials, too.
Press Release
The company terminated sales of black and white films last fall due to a decrease in demand for black and white films and the difficulty in obtaining raw materials essential for production. However, the film enthusiasts and other young people of the SNS generation, who prefer the photo with the unique texture of the film, many people voiced the desire to continue the sales of our black and white film, resumption of sales from all angles. We have been working on it and we have succeeded in developing the black and white film "Acros II" by researching substitutes for raw materials that became difficult to obtain and radically reexamining the manufacturing process to match the new raw materials.
The newly developed "Neopan 100 ACROS II" is an ultra-high-quality black-and-white film with ISO 100 sensitivity, with the world's highest level of granularity, three-dimensional tone reproduction, and excellent sharpness. It is suitable for shooting in a wide range of fields, such as product photos and architecture photos, as well as long-exposure celestial and night-shot photographs.
[Features of "Neopan 100 ACROS II"]
Achieving the world's highest level of graininess as a black-and-white film with ISO 100 sensitivity by adopting our proprietary "Super Fine-Σ particle technology" (* 1).

Compared with our conventional product "Neopan 100 ACROS", the gradation of the highlight part is designed to be sharper and three-dimensional gradation reproduction is possible.

The world's highest level of sharpness enables depiction that emphasizes the contour of the subject.
As a leading company in the imaging field, Fujifilm will continue to meet the diverse needs of customers in a wide range of fields, from analog to digital, and continue to provide better products and services, thereby making it possible to achieve a single photo. We will continue to convey the power of
* 1 A technology that contributes both to sensitivity and excellent graininess by contributing to the high image quality of prints by precisely controlling the size of silver halide grains contained in photographic films and their composition.
Record
1. Product Name

Neo bread 100 ACROSII (35mm size · Brownie size)
2. Release date

Fall 2019 (planned)
via dc.watch