FUJIFILM to Raise Photographic Film Prices in June and End Some Film Sales in December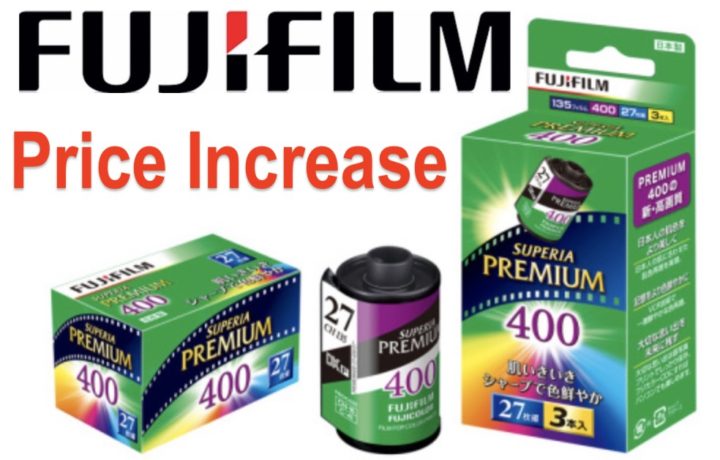 Price Increase after June
Fujifilm will raise prices on photographic film after June. Affected are:
Color negative film (135)
Professional negative film (135/120)
Professional negative film (120)
Reversal film (135/120/CUT)
Film with lens (135)
Fujicolor photography disposable camera
End of Sale in December 2019
Some film options will no longer be sold:
Color Negative Film
Film with lens
Fujifilm Statement
(google translated)
Fujifilm Imaging Systems Co., Ltd. (President: Atsushi Nishimura) has made great efforts to absorb costs, including improving production efficiency and cutting costs, in response to the soaring costs of raw materials and logistics for photographic films. However, because it was determined that it was difficult to absorb this by corporate effort alone, we would like to revise the price and end sales of some domestic photographic film products.
I am truly selfish, but please forgive me on the wise inspection.
We look forward to your continued patronage in Fujifilm products.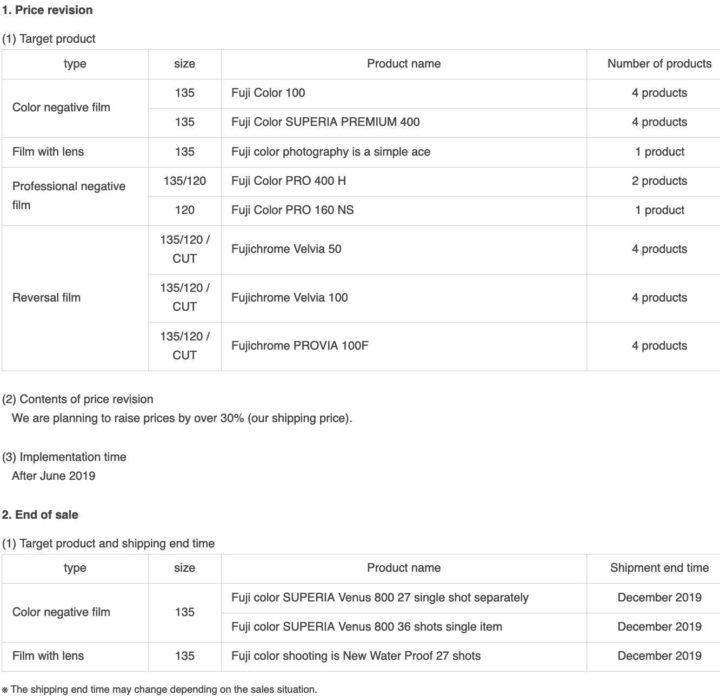 Please refer to the link below for products that will continue to sell.
via dc.watch