Exif Video Resolved DR adds Fujifilm Support for EXIF Metadata Import in DaVinci Resolve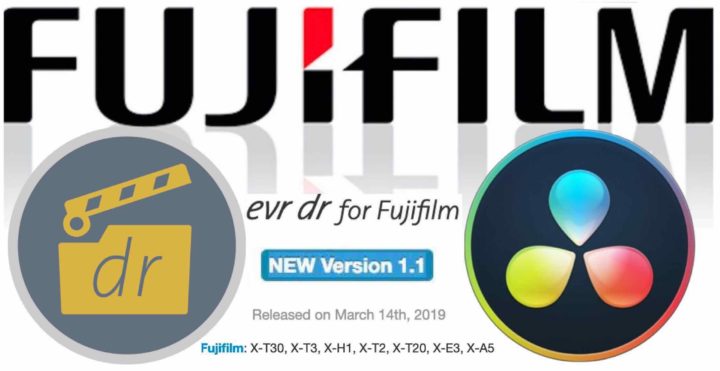 As you might know DaVinci Resolve can't read the metadata of many DSLRs and Mirrorless cameras. A solution to this problem is now offered by Exif Video Resolved DR.
Exif Video Resolved DR is a plugin for ExifTool, that allows you to import camera EXIF metadata such as ISO, Aperture, Shutter, Lens Type, Gamma, Color Space, Focal Point, etc. to Davinci Resolve, giving you the ability to see a lot more metadata info in your Media Pool with just a few click.
The good news for Fujifilm users is, that on March 14, Exif Video Resolved DR ver. 1.1 added support for Fujifilm X-T30, Fujifilm X-T3, Fujifilm X-H1, Fujifilm X-T2, Fujifilm X-T20, Fujifilm X-E3 and Fujifilm X-A5.
Exif Video Resolved DR is not free, but very affordable. You can get the Fujifilm version for €5 and the version with all cameras supported for €14 (or €20 if you buy Windows and Mac version together). Future updates should be free.
You can check all the details at evrapp.cloud and here is the online instruction manual.
It's my pleasure to break again the news here on FujiRumors, and if you want to be always and consistently the first to get the news and rumors around the Fujifilm world, here is what you have to do:
Follow FujiRumors on Facebook, RSS-feed, Twitter, Youtube and Instagram
Join our Owners Groups
Join our Facebook Pages
Screenshots & Tutorial Videos
How it Works on Mac
How it works on Windows
Exif Video Resolved X – How to import exif data to Final Cut Pro X