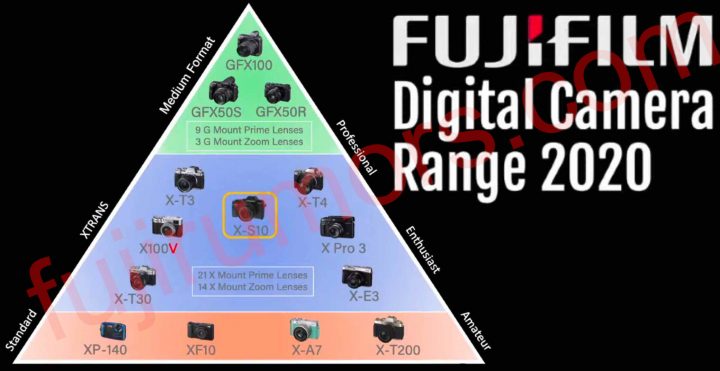 I already said it in my X-S10, Attack on Sony article: the Fujifilm X-S10 makes a whole lot of sense.
And yet, I do understand one of the critiques made to Fujifilm: their line-up is huge and potentially confusing.
There are indeed some lines, that in some occasions do not not differentiated themselves enough from each other.
But this is an issue Fujifilm realized and I feel that they are taking care of it, for example:
the Fujifilm X-Pro3 is a unique machine, with a concept, so far nowhere to find
Fujifilm is aware that the the Fujifilm X-H2 must differentiate stronger from the X-T* line in order to continue to evolve separately
Fujifilm understands the problem and is finding ways to separate the lines better.
And yet… there are some lines that should be dropped, in my opinion.
Let's take a look it at, by using an official Fujifilm media sheet that has been sent to me, which shows a pyramid with all Fujifilm X series cameras listed and ordered by Fujifilm itself.
The Red Zone