ETERNA Film Simulation Available in Lightroom for Fujifilm X-T2 & Co with a Little Hack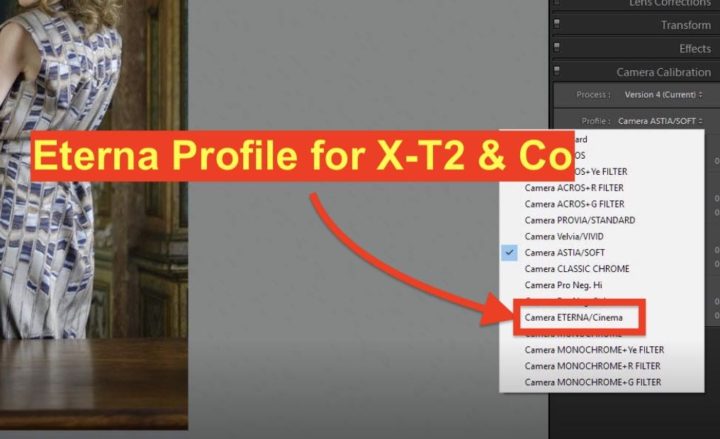 ETERNA for Fujifilm X-T2  & Co in LR
In the recent (and fantastic) TCSTV Fujifilm X-H1 live stream, Fuji Guy Billy said that ETERNA on Fujifilm X-T2 is very possible via firmware update in future, hence (almost) confirming our rumor of December 7 here.
But if you own the latest version of Lightroom, you can already now see how your X-TransIII files look with the ETERNA film simulation applied.
Follow these simple steps:
Download an EXIF Editor
Change the X-T2, X-Pro2, X-T20, X-E3 or X100F EXIF camera name of your image to "X-H1" using the EXIF Editor
Load your EXIF manipulated image in Lightroom Classic CC 7.2
ETERNA will be available in your Lightroom camera calibration menu
Smile :)
This "hack" is available already since a few days now, when Adobe added X-H1 support.
Will you try it? Then feel free to share your images and your findings here in the comments :)
Follow FujiRumors on Facebook, RSS-feed, Instagram, Youtube and Twitter
Fujifilm X-H1 News, Rumors and Content 24×7
Fujifilm X-H1 facebook group + Fujifilm X-H1 facebook Page
Fujifilm X-H1 Pre-orders
Fujifilm X-H1 (all combos): BHphoto, AmazonUS, Adorama, Focuscamera