Fujifilm X-H1: Media Slides + 5 Little Things That Make the it That Much Better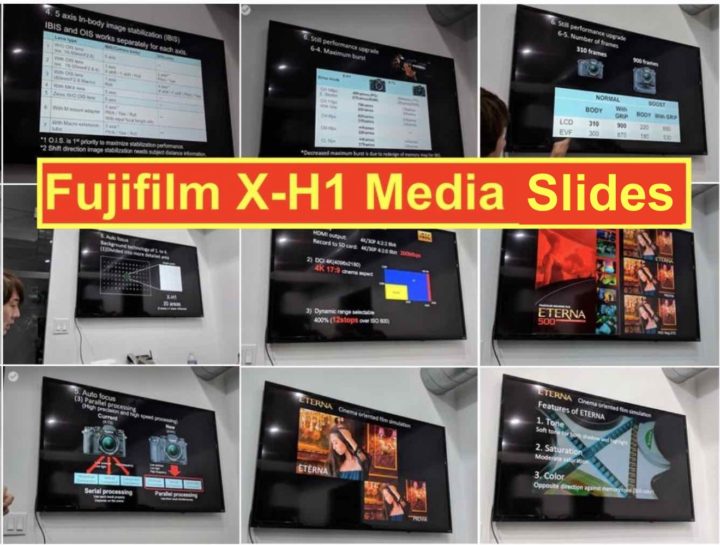 Fujifilm X-H1 Media Slides
Once again, Fujifilm has improved the AF-algorithm on the Fujifilm X-H1, making it Fujifilm best camera for autofocus tracking and low light focussing.
What we have for you today, are some media slides, that illustrate the AF improvement and that highlight the difference between the Fujifilm X-H1 and the Fujifilm X-T2.
But there is more.
I will also attach other Fujifilm X-H1 slides, including an even more accurate table of the IBIS efficiency, where you can see that the XF35mmF1.4 actually has an average of 5.7 stops of stabilization!
Speaking of media slides, there are a lot more of them in Anthony Thurstons' article "5 Little Things That Make the Fujifilm X-H1 That Much Better". I will share a few of Anothony's media slides below and integrate them with some that are not included in his google fotos drive.
Overall the slides demonstrate how many areas Fujifilm has improved over the X-T2, and of course we all cross fingers that, where possible, some of these improvements will come to X-T2 & Co via firmware update.
Make sure to follow our Fujifilm X-H1 facebook group and Fujifilm X-H1 facebook Page
Fujifilm X-H1 Pre-orders – Bundle Deals with $150 savings
Fujifilm X-H1: BHphoto, AmazonUS, Adorama, Focuscamera
Media Slides Screenshots Below