Elia Locardi Meets Fujifilm Managers and Asks if there is Need for High Resolution Cameras, when 90% of Images Go on Instagram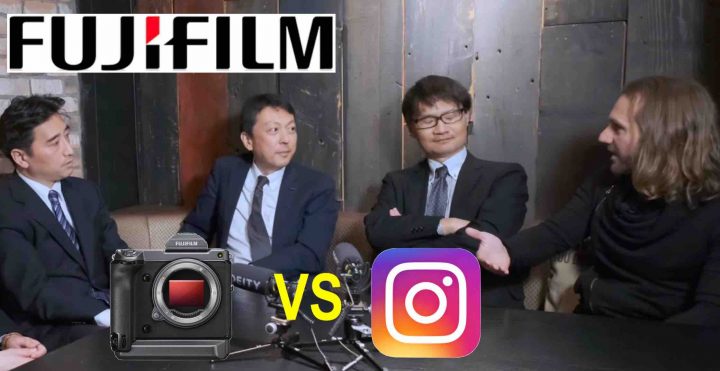 Moments in Time
Elia Locardi is currently releasing a beautiful series of "moments in time" videos.
We can't cover them all here, so we will focus only on episode 6, where he sits down with Fujifilm managers at dinner.
Check out the video down below.
I HOPE YOU WILL READ THIS: first thanks to the reader, who sent me the link to the videos. It's people like you, who help my work a lot and keep FR on top of everything Fujifilm X and GFX.
HANG ON ONE MORE SENTENCE: To all other fellow FR-readers, whatever you spot that could be of interest for the Fuji community, you can send it to me via email (fujirumor@gmail.com), anonymous rumor box (on the right side of the page), or even personal message on facebook, twitter or instagram. As much effort as I put into FR, I simply can't spot everything. Hence, your support is vital for keeping FR fast, fresh and interesting.
High Resolution Cameras vs Instagram
In Episode 6, which went online in July 23, Elia had dinner with a couple of Fujifilm managers, including super-boss Toshihisa Ilda (starts min. 9:30).
Elia says that these days we have the highest quality optics and highest megapixel cameras, but 90% of the images we create are going to Instagram at 1080×1080 pixels. So is there a need for high-resolution cameras?
It's a changing market, not only for how we are consuming, but also how we are creating images.
So he asks the Toshihisa Ilda, if this is going to change the desire for higher megapixel cameras. Toshi replies:
Medium format exists to capture and archive unique moments in the best image quality
And what is the main message to bring people in the Fujifilm system? Here is what some other managers say:
what we should keep for photography is more important than future technology
there is no perfect camera. Fujifilm should offer to customers different type of cameras that use the same technology (sensor/processor)
main message to market is Fujifilm offers camera bodies that suit various shooting styles of photographers
And remember: the good things always appear on FujiRumors first, so make sure to follow us on Facebook, Instagram, RSS-feed, Youtube, Flipboard and Twitter
Our Owners Groups
Our Facebook Pages
Speaking of low res instagram images
here is one of my iPhoneSE images with random instagram filter applied :)