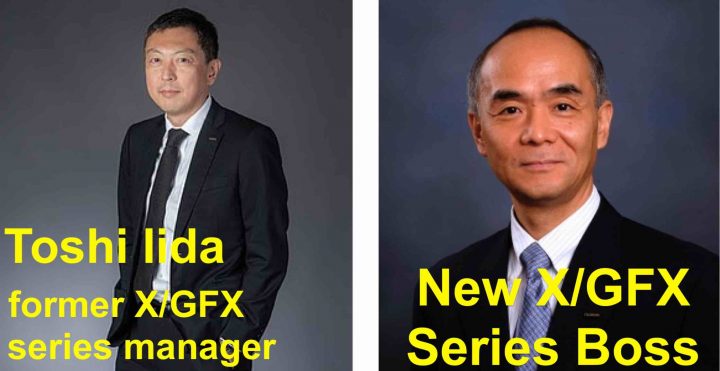 Today I have a bit of mixed feelings, sad and happy at the same time.
Let me explain.
Fujifilm manager Toshihisa Iida is arguably the most representative face of the Fujiflm X/GFX series.
As general manager for Fujifilm electronic imaging products, he was the guy, who stood on the stage to introduce the most important new Fujifilm X/GFX gear, he lead the Fujifilm X summits, and his interviews were always the ones we read with the biggest care, as he was the guy, who, at the end of the day, had to take the final decision in which direction the Fujifilm X/GFX series should go.
For us Fujifilm lovers he was definitely a point of reference and one of those high ranked Japanese Fujifilm managers we loved most for his dedication, vision and passion for photography and the X/GFX series.
You'll get an intimate looks into his life and work in this brilliant documentary.
And now the news.
Toshihisa Iida has just been promoted, and he is now the new President and Managing Director at Fujifilm Europe.
And while I am happy that such a competent person gets a step higher into his career, I am also a bit sad that he is now no longer dedicated to Fujifilm's camera/lens development only.
In fact, in his new role as Fujifilm EU CEO, he will take care of Fuji's medical systems, photo imaging, instax, electronic imaging, optical devices, graphic systems, recording media, industrial products, document solutions and more.
It goes without saying, that when you are in charge of the development, production, distribution, marketing, customer service and more for a total of 55 companies in 43 countries and 4.500 employees, than the time to dedicate to the Fujifilm X/GFX series will be limited.
Well, I guess I can speak for all of you, when I wish Toshihisa Iida (who is a FujiRumors "lover" ;) ) all the best for his new professional chapter.
The new electronic imaging general manager is Mark Yamamoto, who will also take up a new assignment as a Board Director for FUJIFILM Holdings Corporation in Tokyo, hence he'll have a dual role within Fujifilm.
We wish Mark Yamamoto all the best, and may his guidance through this "mirrorless war" be as wise and illuminated as the one of Toshihisa Iida.
Press Release