DPReview Fujifilm GFX100 Review: "Image Quality? Sensational! The Best We Have Ever Reviewed. Outperforms FULL FRAME"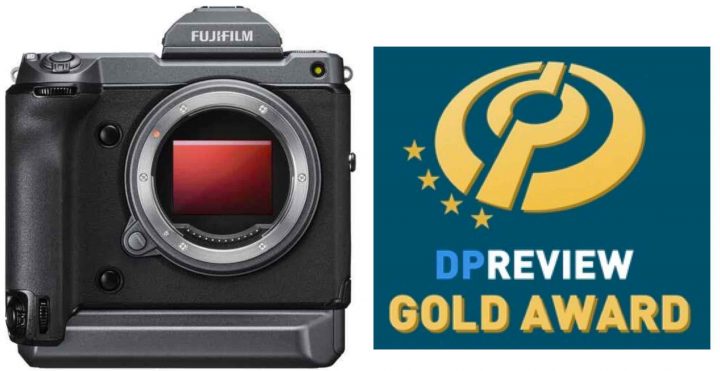 Fujifilm GFX100
DPReview published their full Fujifilm GFX100 review.
It's not a perfect camera, but from the image quality point of view, it is simply the best camera DPReview has ever tested.
Senior editor Barney Britton says:
"The GFX 100 is the first medium format camera I've ever used – film or digital – which doesn't feel like a compromise. In almost all respects, the GFX 100 handles like a professional DSLR, but with all of the benefits of mirrorless, plus excellent 4K video capabilities and the unimpeachable image quality offered by a cutting-edge sensor. It's not perfect, and it's not cheap, but if I was a working professional photographer I'd buy a GFX 100 in a heartbeat."
Compared to other high resolution cameras:
"Having said that the GFX 100 significantly outperforms full frame cameras, we should still consider the Panasonic Lumix DC-S1R, since it's able to shoot and combine multiple shots in order to offer resolution and light capture (and hence tonal quality) comparable to a larger sensor. But, while it does so in a smaller, lighter body and doesn't have any phase detection elements to limit its usable dynamic range, its multi-shot mode only gets its best results when tripod-mounted, and applied to static subjects (and its use of electronic shutter limits its use with strobes). For most high-res applications, the GFX is the simpler, stronger, and yes, more expensive option. […]

 If you need the quality it brings, the Phase One will outperform the Fujifilm, but if you can put up with the (sensational) image quality of the Fujifilm, then its smaller size, image stabilization, increased battery life, attractive JPEGs and video capabilities make it a much more flexible tool for considerably less money."
You can read the full review at DPReview here.
Fujifilm GFX 100: B&H Photo, AmazonUS, Adorama, Focuscamera
Follow FujiRumors: Facebook, Flipboard, Instagram, RSS-feed, Youtube and Twitter
The GFX Community
What we like
What we don't

Stunning images in terms of both resolution and tonal quality
Image stabilization makes it easier to get full benefit of 100MP resolution
GF lenses live up to the resolution demands
Autofocus is swift and accurate by medium format standards
Impressive video quality and specifications
Viewfinder is highly detailed and compatible with existing tilt/articulation accessory
Twin batteries give solid 'in the field' endurance
Chargeable/operable over USB

Control dials feel small and cheap
Autofocus performance isn't impressive compared to smaller format cameras
Portrait orientation grip is slim and slippery
Portrait orientation controls don't mimic normal orientation layout
On-sensor AF causes banding, slightly limiting usable dynamic range
We found it hard to find a dial setup that worked smoothly