COMING SOON: Unveiling the Secret Fujinon XF MK II Lens (Your Guess in the Comments)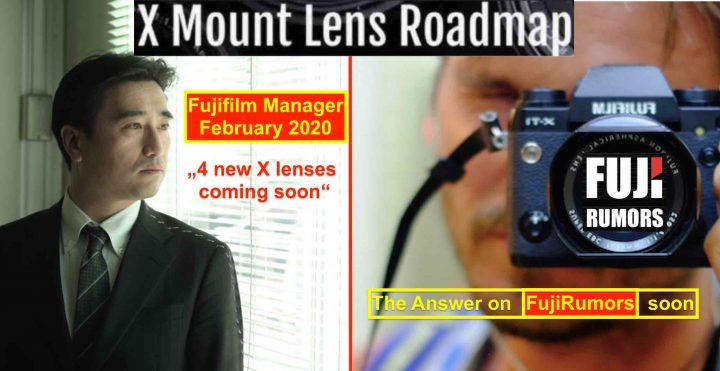 Back in February 2020, a Fujifilm manager said that within the next 12 months, there will be 4 new Fujinon X mount lenses.
One of them is the Fujinon XF50mmF1.0, which will be announced on September 3rd.
And the other three?
Well, we already leaked two of them:
And as we told you back in May here, the last one will be a zoom MK II lens.
It's my pleasure to announce, that very soon I will disclose the missing lens on FujiRumors. Just let me come home from the imminent meeting with my school principal first (yep, I am a teacher, and in this video you can hear one of my students give feedback about my lessons ;) )
I want to be online, when your comments start coming, and see if you will be as surprised, as when I told you that the prime MK II lens will the the XF27mmF2.8 MK II.
See you soon on FujiRumors.
In the meantime, feel free to make your guess in the comments.
Follow FujiRumors: Patreon, Facebook, Instagram, RSS-feed, Youtube, Flipboard and Twitter
Join Our Owners Groups
Join Our Facebook Pages