BREAKING: Fujinon XF 10-24mm f/4 Mark II Coming Soon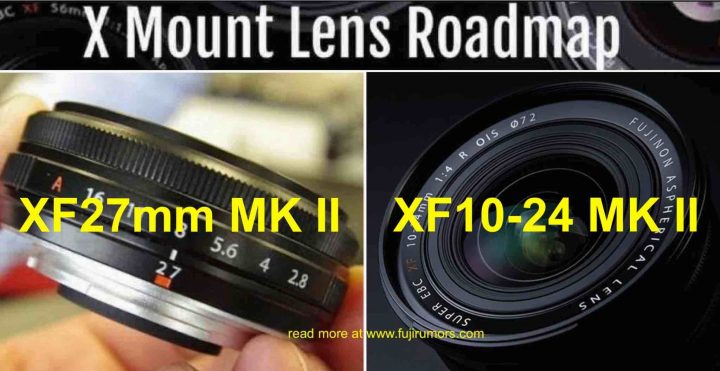 A Fujifilm manager said back in February 2020, that, within the next 12 months, there will be 4 new Fujinon X mount lenses.
One of them is the Fujinon XF50mmF1.0, which will be announced very soon, on September 3rd.
And thanks to our sources, we also already leaked the following lenses:
And today we are going to share the last one to come, the…
Fujinon XF 10-24mm f/4 MK II
So, the complete Fujifilm roadmap for the next few months is the following:
So, my job is done. FR unveiled it all for you. Now feel free to do what you can do best here on FujiRumors: commenting and letting us know what you think about it!
My opinion?
Well, the Fujinon XF10-24 is a great lens already (and I own it), but there were two things I never understood:
why Fujifilm didn't make it weather sealed (sure, there was no weather sealed Fujifilm X camera when the XF10-24 was launched, but the glorious Fujifilm X-T1 would have followed just 2 months after the XF10-24mmF4 release)
why Fujifilm didn't give it a marked aperture ring, since it has a constant f/4 aperture
I strongly hope that Fujifilm will implement those two features on the upcoming Fujinon XF10-24mm MK II.
Join Our Owners Groups
Join Our Facebook Pages