Fujifilm X-T1 (and X-T10) Officially Discontinued… An Emotional Farewell to the Camera that Changed Fujifilm's Future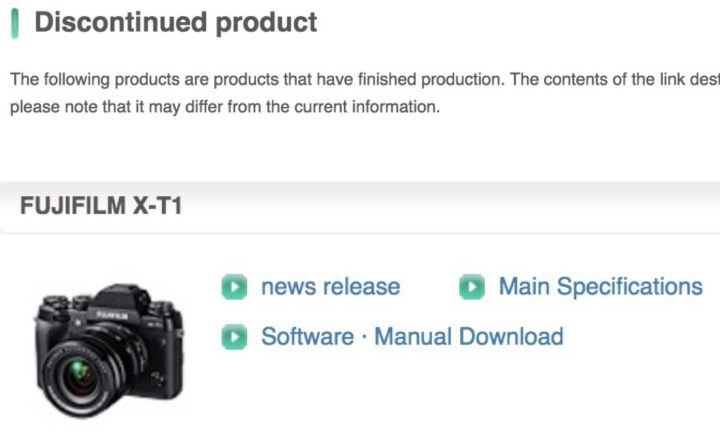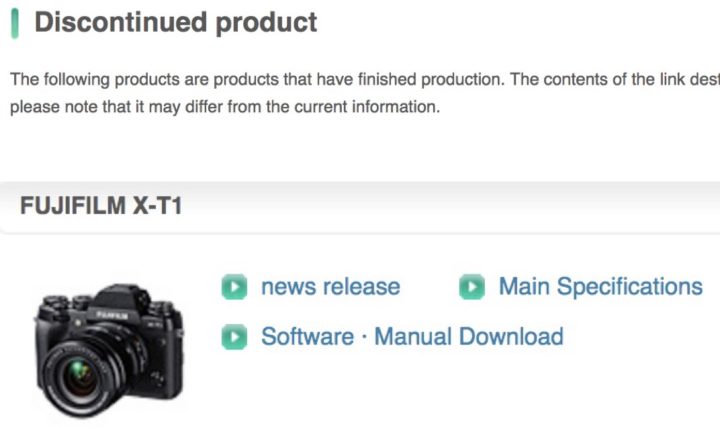 I know, we got the first hint already back in September 2016 here, when Fujifilm wrote on the official X-T1 page "production ended". However, after the FujiRumors post, Fujifilm quickly removed the "production ended" note (as they also did with the X-T10 here). But now it's 100% official, as the X-T1 (and also the X-T10) is listed at Fujifilm's Japanese discontinued model page here.
So we have to say goodbye, to one of Fujifilm's most legendary and important digital cameras, the Fujifilm X-T1…. and I warn you, I tend to get rather emotional in these things, so prepare the tissues :)
In the first two years of blogging here on FujiRumors, I had to report many times how bad X-series camera sales were (only 700,000 cameras sold in the first 2 years, as The New York Times reported here), and how much money Fuji's imaging solution was losing.
I admit: I was afraid Fujifilm could step out of the high end digital camera market anytime (just as it happened to Samsung a few years later).
But I wanted so badly Fujifilm to be successful, because from the very first moment I saw and used an X-series camera, I felt like they had something special and unique over all other digital cameras I've ever used…. and judging from the emails I was receiving at that time from fellow Fuji shooters out there (and I still receive today), I was not alone.
For many of us Fujifilm X-gear was not only a tool that gets the job done. Nope, it was also passion, freedom, fun, inspiration, lightness. It was technology designed around our passion. Many of us re-discovered the fun in photography thanks to the X-series.
But despite Fujifilm was doing so much to revive our passion for photography, the risk that Fujifilm would shut down their X-series camera business was realistic…
… until …
… the Fujifilm X-T1 came along in January 2014, which was the first big success for Fujifilm.
The X-T1 success was so big, that Top Fujifilm Manager Toshihisa Iida (who is also a Fujirumors reader and "lover") said in September 2014 about the future of the X-series: "Over the past few months I've been getting more confident"
It was the Fujifilm X-T1, that finally changed the fate of the X-series for the better and kept Fujifilm hoping that they can go mainstream with their cameras.
And now that the Fujifilm X-T1 is officially discontinued, I just wanted to give it a worthy farewell by dedicating this post to the "legendary" Fujifilm X-T1.
Full list of discontinued Fujifilm cameras and lenses
Fujifilm X-Pro 1
Fujifilm X-T1
Fujifilm X-T10
Fujifilm X-E1
Fujifilm X-M1
Fujifilm X-A2
Fujifilm X-A1
Fujifilm X100T
Fujifilm X100S
Fujifilm X100
Fujifilm X70
Fujifilm X30
Fujifilm X20
Fujifilm X10
Fujifilm XQ2
Fujifilm XQ1
Fujifilm XF1
Fujifilm X-S1
Fujinon lens XC 16 – 50 mm F 3.5 – 6 OIS
Fujinon lens XC 50-230 mm F 4.5 – 6.7 OIS