My First Trip with My Fujifilm X-T4: What I Loved, What I Hated… and Unveiling What I Really Teach at School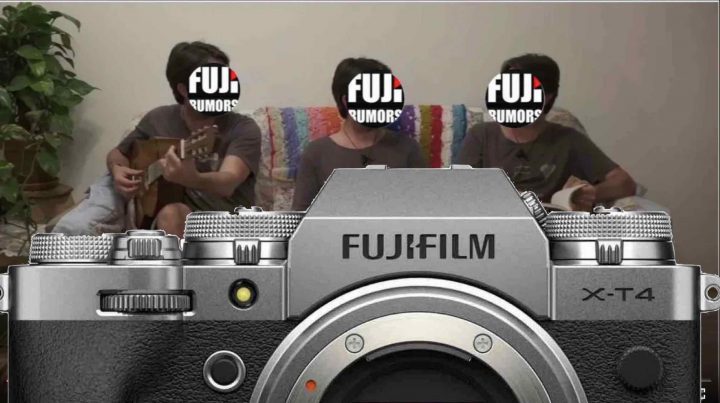 Hey all,
It's done, I made it. An unreal school year is over.
It was A LOT of work for me, to teach online, but I took it also as an opportunity to explore new creative ways of teaching.
And surely it came to my help, that I can use Final Cut Pro X, I have several tripods and cameras etc, as this allowed me to have the tools and skills to translate into video my creative ideas.
X-T4 for my My Job
You must know, that I live in Italy.
But in a part of Italy, where a German minority lives (video of my province). This is why I speak both languages, Italian and German, fluently.
Also, I am a primary school teacher, so I teach German to kids that belong to the Italian language group. Hence German is their second language.
And since my "customers" are kids, I've tried to always throw something fun into my lessons, just to put some lightness into a situation that was very hard for them.
For example, in one video, I triplicated myself and made up a fun conversation between three Patrick's during Grammar lesson, as you can see from the screenshot here.
Looks like it was rather successful, as you can hear from the Whattsapp audio one of my students send me. Who would have said that grammar can be so fun ;).
That's something I could have never done in the classroom, and only the online teaching allowed me to do.
I started by filming everything with my X-E3, but once I got the X-T4, I switched to it as my main camera, and it has surely served me better than my X-E3, because:
the selfie screen was useful and practical
ETERNA was glorious
longer recording times
better video quality
more creative tools (like super-slow motion)
IBIS for when my wife had to film me handheld for stable footage
solid battery life
So, my first impact with the X-T4 was pure love! Everything I needed, it did it better than my X-E3.
But life is not only video…
X-T4 for my Passion
Last weekend I drove down to Tuscany with my wife (it's a 4 hours drive only from my home), as a little reward for a frankly extremely busy time.
On that trip, I used the Fujifilm X-T4 only for photography.
Here is what I liked, and what not.
Loves
overall performance… it's a beast
shutter sound is so buttery smooth
battery life: it just kept running, and running, and running… awesome!
I have my ISO dial back
oh… a D-Pad, how nice is that
Hates
no more one handed operation (on my X-E3 every button and dial is on the right side of the camera and can easily be operated with the right hand only)
bigger and heavier (although with some lenses this is actually better)
for reviewing images on LCD, I always have to flip screen out. On the other hand this helps to review images less, like with the hidden X-Pro3 LCD
And the Selfie Screen?
Well, the selfie screen deserves a special chapter.
I found some unexpected love for it, as well as one hate.
Loves
keep it tilt inwards protects the screen
keep it tilt inwards makes the camera look so wonderful vintage
keep it tilt inwards and you'll review images way less, like on X-Pro3
keep it tilt inwards and you won't accidentally activate the touch screen, which happens to me now and then on the X-E3 (I keep the touch LCD always deactivated on my X-E3, but it activates if I accidentally touch the upper right part of the screen)
for my video lessons, I just loved it
unlike the X-T100 screen, the X-T4 can tilt also in portrait mode
Hates
I use the Peak Design Leash camera strap, and when I tilted out the screen, sometimes the strap covered the screen, so I had to move the strap behind the screen. Hence, not only it takes a bit more time to tilt out the screen (as opposed to only flip it out on X-T3), but then also fiddle around with the strap. This was probably the most annoying aspect of the selfie screen. So much so, that I think I am considering to get Peak Design Cuff camera wrist strap and solve the "problem"
Conclusion?
Well, if it wasn't for the selfie videos I had to do, I'd still consider the X-T3 and X-H1 screen design superior for my needs. But on the other hand the selfie screen has some advantages, that you can't get with X-T3 screen, especially if you use mostly the EVF and want to keep the LCD tilted inwards.
Hence, I am happy with the X-T4 screen.
Images Anyone?
So, how was my Tuscany mini-trip?
Awesome!
And although we had only one day of good weather, and the other two were rainy and misty, I had lots of fun to be simply out and photograph again.
I shared one image on my Instagram page already, where I tested Classic Negative.
Classic Negative is great. Sometimes it doesn't work at all, but when it works, it's just awesome. In street photography it will surely shine, but also in landscape photography, as you can see below, it can give lovely results.
Now I have to get some paperwork done for the end of the school, and after that, I might share more images of my trip on Instagram… and bring you with me on my summer holidays, where so far I have planed nothing actually, except to climb my beloved Dolomites.
take care and have fun with your photography,
Patrick
Follow FujiRumors on Patreon, Facebook, Instagram, RSS-feed, Youtube, Flipboard and Twitter