BREAKING: Upcoming Fujinon GF zoom Will be Fujifilm's Most Affordable G Mount Lens To Date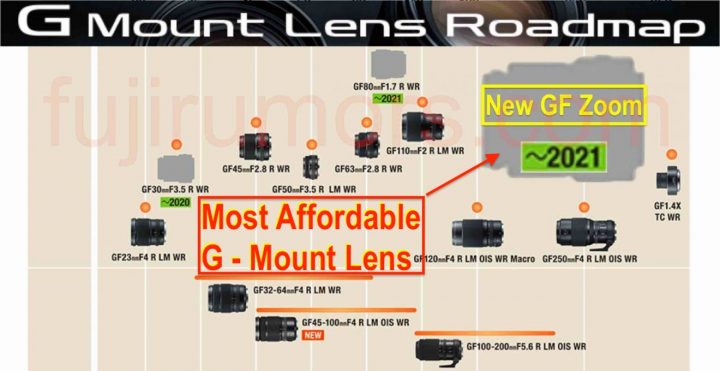 Well, this is am important update regarding the new Fujinon G mount zoom lens that will come in the first half of 2021.
According to our sources, it will be Fujifilm's most affordable G mount lens to date.
FYI, the currently most affordable G mount lens is this one.
As you know, I just tried to make global economy recover by pre-ordering the GFX100S myself. I am torn between this lens and this lens. I absolutely need to find out the focal range of this upcoming zoom, as it could play into my buying decision.
For now, just drop your guess in the comments.
The GFX Community
Follow FujiRumors: Facebook, Flipboard, Instagram, RSS-feed, Youtube and Twitter